Imagine Not Having a Name - Lenny's Transformation
Your monthly gift can give dogs like Lenny a name, and a future.
Imagine being a living, breathing soul, but being considered property, bought and sold along with the concrete jungle you have lived your whole life on.  Imagine being considered worthless because you were just too nice to do your job as a guard dog.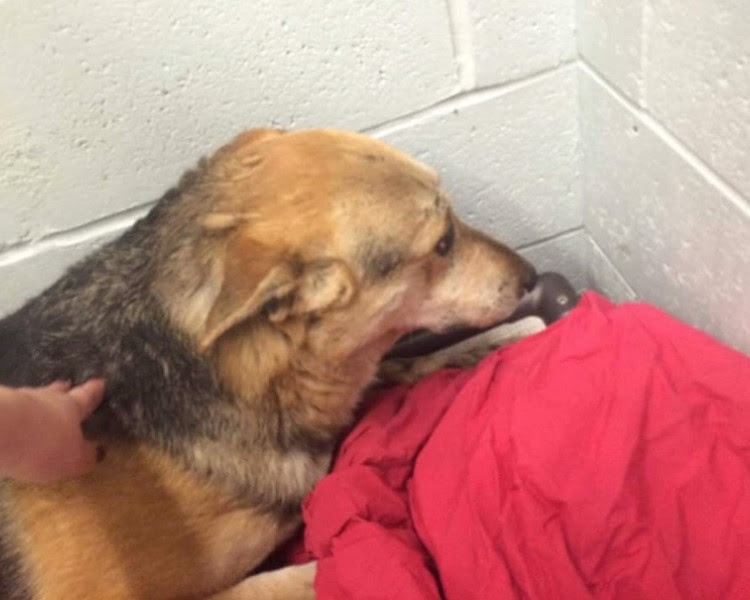 Now, imagine having a safe haven at RBARI – a place filled with kind, loving hands to embrace you as you transition from a terrified dog to an adoptable family member – a place that will be there for you as long as you need. RBARI can be this special place – we can be this safe haven - but we need YOUR help. RBARI is a shelter facility, but our capacity for care is limited as we receive no state, local or federal funding. We rely on the support of our community, specifically through reoccurring monthly donations, to be a beacon of hope for so many dogs and cats in need.
Lenny was a junkyard dog without an identity.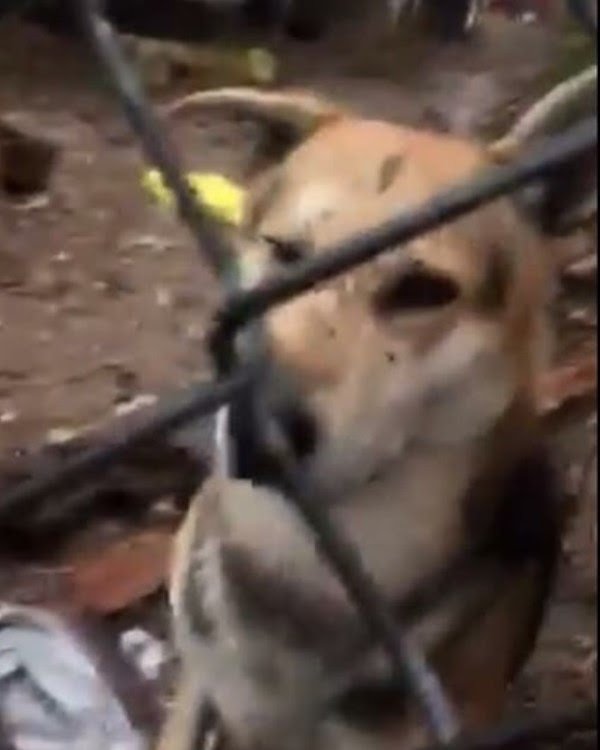 He was bought and sold as part of the property along with a pack of shepherds.  Over the years, the police came and went forcing the owners to provide the minimal care to allow these dogs to survive, barely.  Lenny and his companions continued to live this nameless, miserable existence.  Help would take years to come in the form of yet another sale of the property and the dogs to a new owner.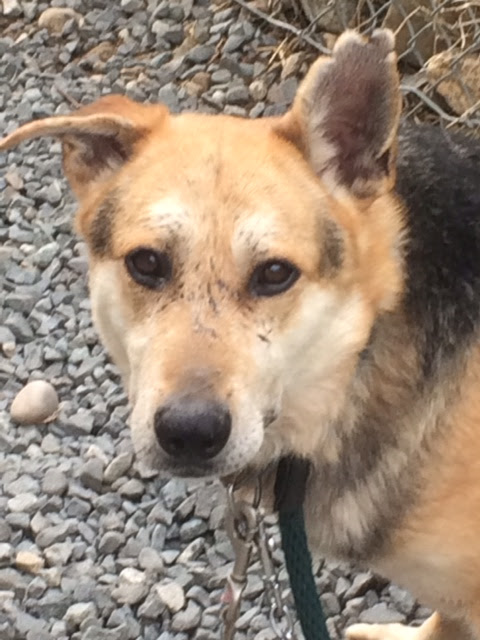 The new property owner decided that Lenny and his friends deserved better, and he surrendered them to a kill shelter. RBARI rescued Lenny, and his friend Libby, into their loving care. They gave them names and showed them that they were more than just property.
Libby was more social and adopted quickly, but Lenny carried the scars of his life and shied away from interaction and human touch.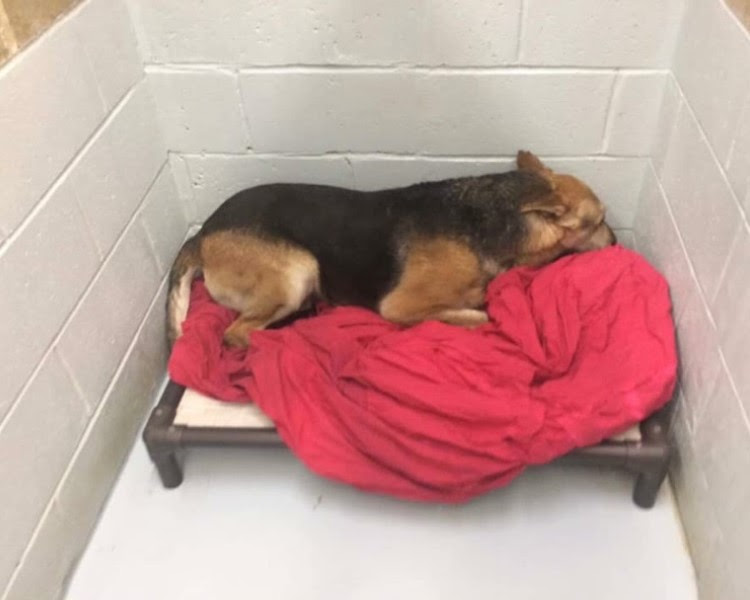 It took months of handling and time before Lenny began to allow touch without great fear.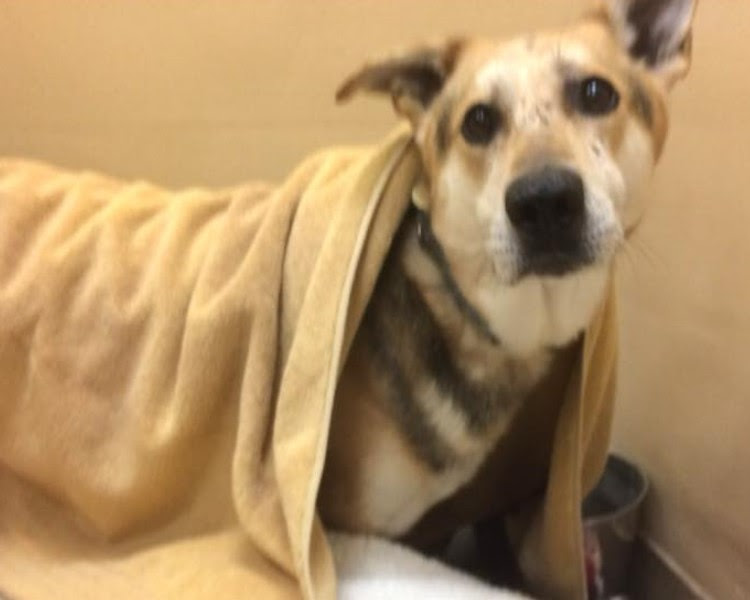 In a beautiful breakthrough moment, Lenny sought out affection and petting from staff. This was the first time in Lenny's life that human touch brought him happiness and comfort. From there, Lenny started to blossom and make both human and dog friends.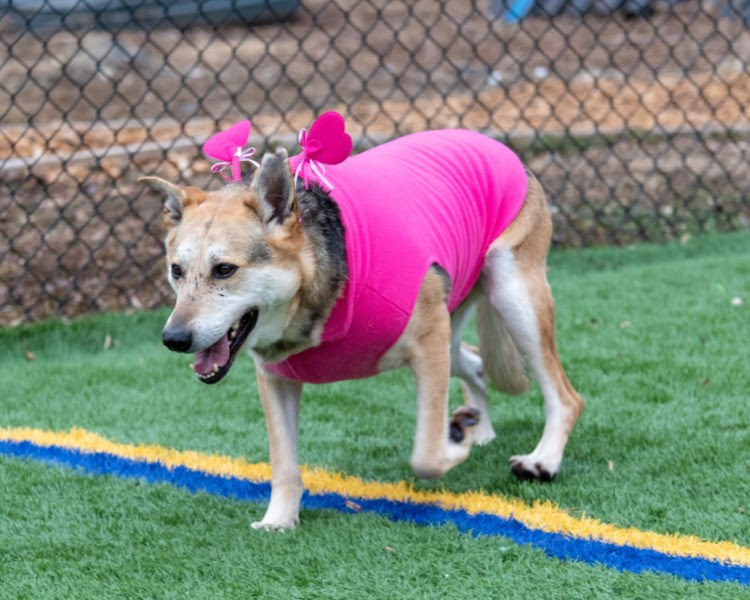 This past month, Lenny finally has become comfortable walking on a leash and enjoying long strolls with his human caretakers.  He takes trips to the play yards with his friends and has finally begun to trust and let down his guard to find happiness.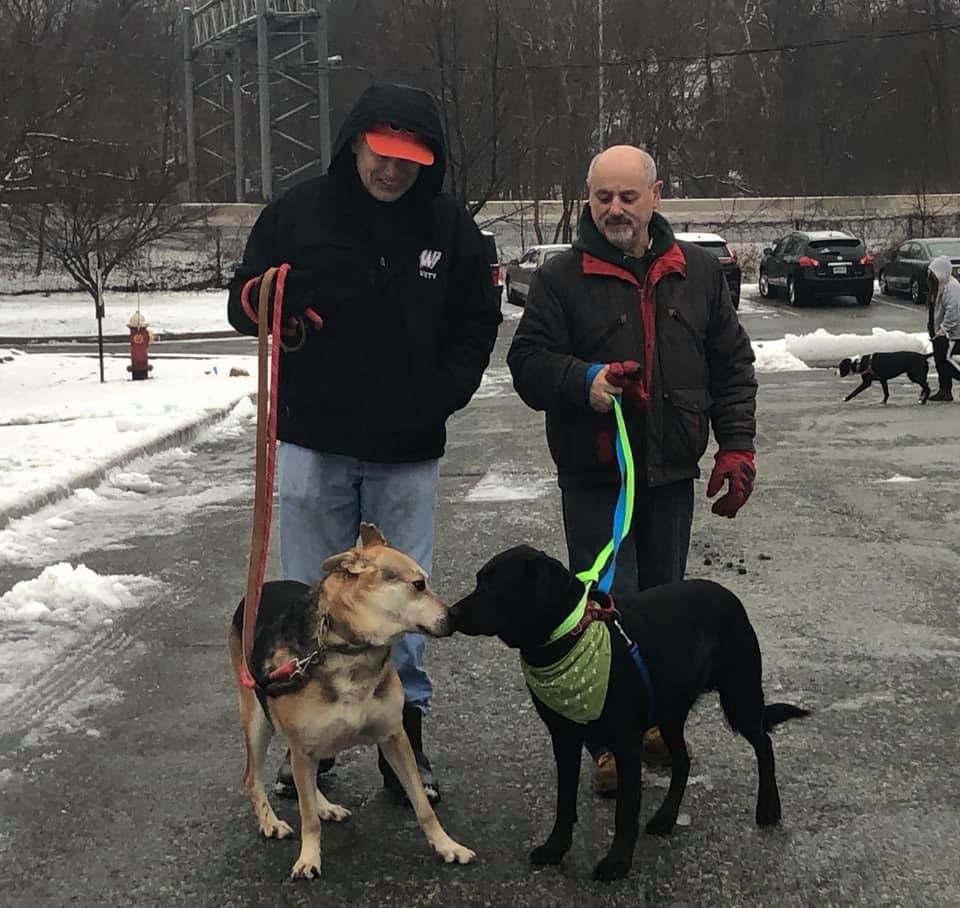 Libby came to RBARI and immediately transitioned to a social, happy dog and was adopted. But, dogs like Lenny need more. They require time, training and hours of patient, loving care before they make that first move of allowing a scratch behind the ears or a walk without their tail tucked and running to get back to their safe spot. 
RBARI offers consistent, long term care to the dogs and cats that we rescue until they have blossomed into pets that are ready to find their forever homes.  But, in order to save dogs like Lenny, and Libby, we need consistent, sustainable support. It is only through faithful monthly commitments that we can save incredibly special animals like Lenny.  Your support will lift the burden by providing critical medical support, a safe haven and a warm embrace for Lenny along his difficult journey.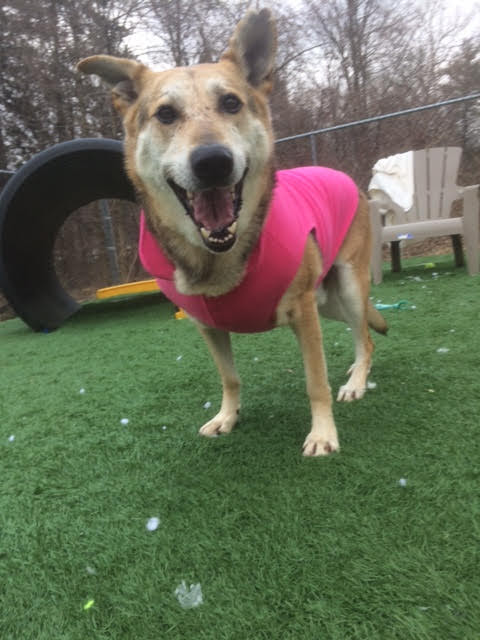 This type of rescue is only possible with year-long, sustainable support. It is you, our committed supporters, who enable the work we do.  To be part of Lenny's recovery, and to make it possible for RBARI to be there for other companion animals like Lenny, please click here to become a RBARI Rescue Hero with your 100% tax deductible monthly recurring donation. RBARI Rescue Heroes are directly responsible for proving the resources we rely on to save the lives of hundreds of dogs and cats in need each year. 
Recurring monthly donations give us the security to ensure that we can say yes to the next Lenny who crosses our path.  Please consider becoming a RBARI Rescue Hero today, and rest easy knowing that you have contributed to life-saving work.
Please share Lenny's story and visit www.rbari.org to find out more about adopting this special boy or one of his many friends.