---
Betty Lou Medical Fund
---
(scroll down to see our current urgent rescue cases & donate)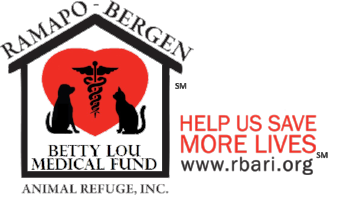 Wandering aimlessly in extreme heat, Newt was just a baby, searching for someone to care, someone to help.  His paws burned, he was thirsty, hungry and weak.  Finally, Newt collapsed. By some miracle, Newt was found by animal control before he succumbed to heat, malnutrition and dehydration.  He was rushed to our veterinarian and immediately hospitalized.  Newt was not walking, because his paws were so badly burned and ulcerated from trying to walk on, or being confined to, hot pavement.  Newt is only 20 pounds at about 7 months, appearing to be stunted from malnutrition.
Woody needs a second chance, and a home to call his own. Woody was found as a stray, his battered, frail body struggling to endure the temperatures, his leg broken in two places.  He was brought to animal control, where his leg was splinted as a temporary fix to what staff knew was a much larger issue. Woody was injured, in pain, terrified and in a scary environment. His chances at rescue were slim as an adult, scared pit mix with extensive medical needs and an uncertain history.  We come to you, once again, asking for help to save another broken soul. We couldn't turn away, and we know that you can't either.
Woody is approximately 2 years old and was likely hit by a car and left in the road. Initial x-rays show a midshaft fracture of his front right radius and ulna.  His leg is splinted, but he desperately needs to see an orthopedist for further care, likely surgery. Woody is understandably afraid. He is friendly with staff, but terrified of any quick movements. He avoids other dogs out of fear and uncertainty. Without rescue, Woody would sadly face euthanasia.  He desperately needed someone to give him a chance to show the good dog that he truly is.