---
Betty Lou Medical Fund
---
(scroll below to see more of our current urgent rescue cases & donate)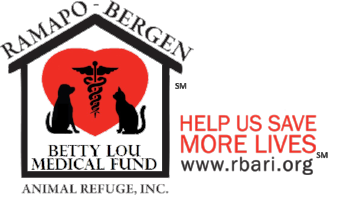 Sandy was found, pinned beneath a pallet on a construction site.
At just 6 weeks old, this tiny kitten was helpless after a heavy pallet fell on her leg. Workers on this South Jersey constructions site heard Sandy's cries and were able to free her, but they were unable to find local rescue. We heard of her plight – just a baby waiting, in horrible pain from a broken leg – and we mobilized an amazing volunteer who drove hours to pick up Sandy and bring her to the hospital. 
We don't know how long Sandy was trapped.  Upon examination, Sandy was so anemic that she required a blood transfusion.  Her leg was broken in two places, and she has a possible pelvic injury, but she hasn't yet been stable enough to sedate for X-rays. Sandy has increased respiration that doctors are continuing to monitor, was covered in fleas and has parasites.
Despite her desperate state and obvious pain, Sandy showed her gratitude by making cookies and purring.  Her caretakers have all fallen in love with her bright spirit. Please consider a donation towards Sandy's hospitalization and continued care. She has a lengthy recovery ahead, but Sandy is just grateful tonight to be comfortable and safe.