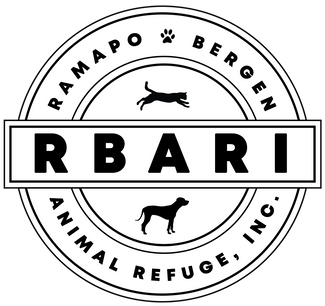 With RBARI's Roof Fund Matching challenge, YOU can help us provide safe housing for homeless animals in our community!
We urgently need a new roof at RBARI! A roof means safety for homeless animals in need in our community and is truly as crucial to saving lives as medical care and food.  As you can see from these images, our roof has suffered damage in the 20+ years since our last roof was installed. The roof is leaking directly into our cattery, so we must act now, before it becomes a safety concern for all the animals housed in the shelter. A new roof secures the wellbeing of our animals, but sadly comes with a $30,000 price tag for our small, community based non-profit shelter. Because RBARI does not receive any federal, state or local funding, your support is vital to help us continue to care for all the animals who depend on us.
A generous donor has offered a challenge to kick start our Roof Fund! Our donor will match your gift up to $5,000 – that's right, every dollar you give will be doubled during our matching period!  The lives of our shelter animals are directly impacted by our leaking roof, which is now an urgent and essential need for our shelter to be able to safely save more lives. It is our promise to provide safe shelter for the over 700 lives saved by RBARI each year, and we need your support to help us keep that promise.  Please consider a donation today to help us to keep our doors open, and a roof over the heads of homeless animals in need!