Ladies Valentine's Night Out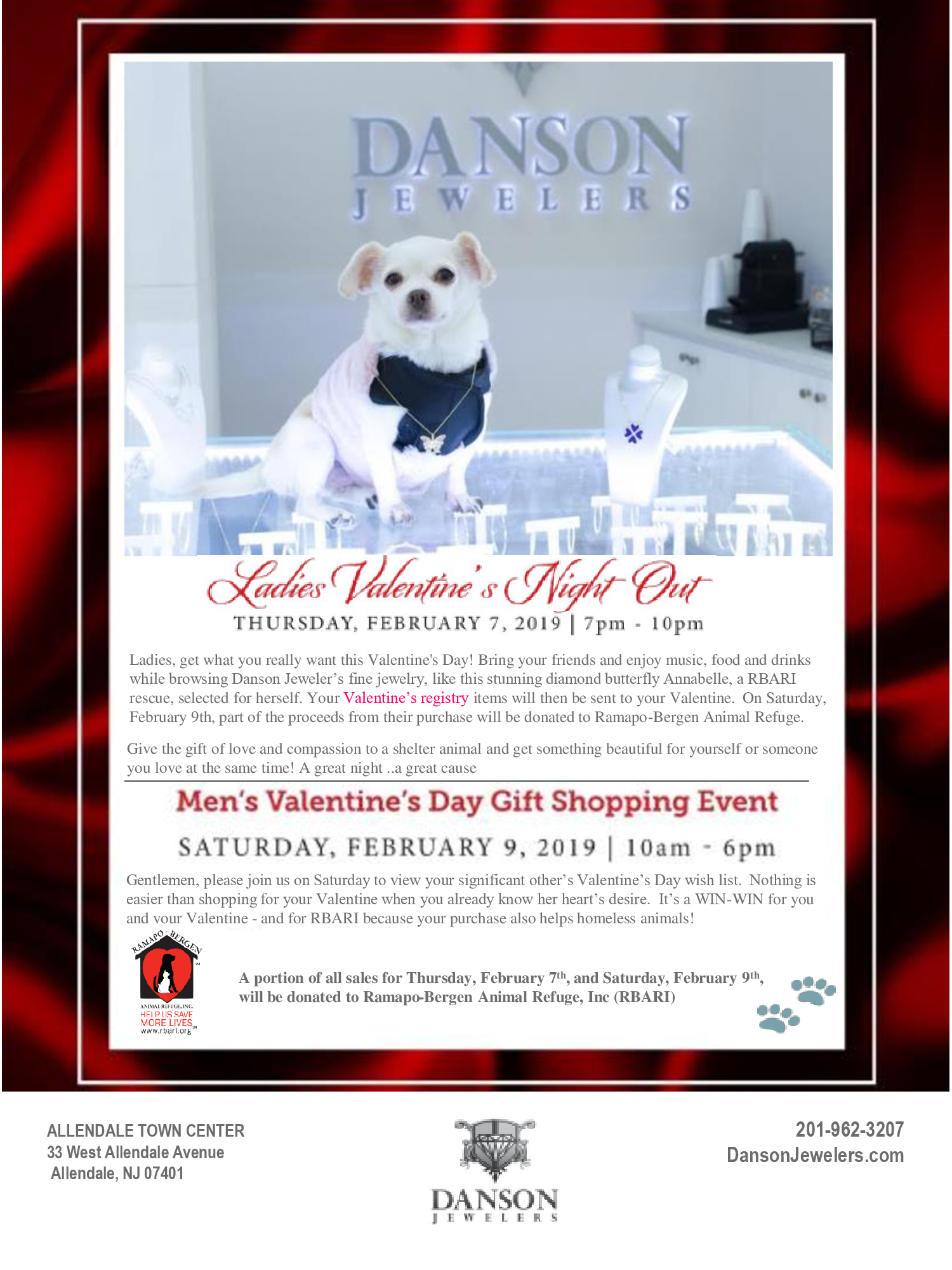 Ladies, get what you really want this Valentine's Day! Bring your friends and have a great night out while you complete a Valentine's gift registry so your loved one will know exactly what you're wishing for. Enjoy drinks, food and music while selecting some beautiful jewelry and helping the shelter all at the same time!
Registry items will be sent to your Valentine, and then on Saturday, February 9th, from 10pm - 6pm, part of the proceeds from their purchase will be donated to Ramapo-Bergen Animal Refuge. Give the gift of love and compassion to a shelter animal and get something beautiful for yourself at the same time!