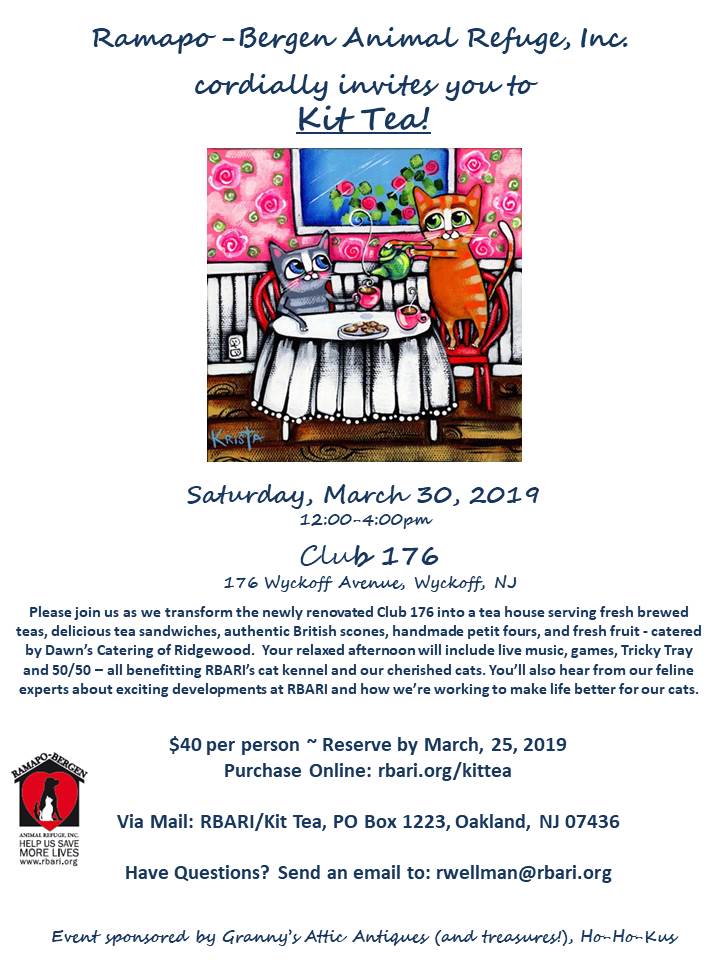 UPDATE: We are officially SOLD OUT! See you this Saturday!
Please join us as we transform the newly renovated Club 176 into a tea house serving fresh brewed teas, delicious teas sandwiches, authentic British scones, hand made petit fours, and fresh fruit-catered by Dawn's Catering of Ridgewood. Your relaxed afternoon will include live music, games, Tricky Tray and 50/50 - all benefiting RBARI's Cat Kennel and our cherished cats.
You'll also hear from our feline experts about exciting developments at RBARI and how we're working to make life better for our cats.
Tickets are $40 and are on sale now! Hope to see you there!