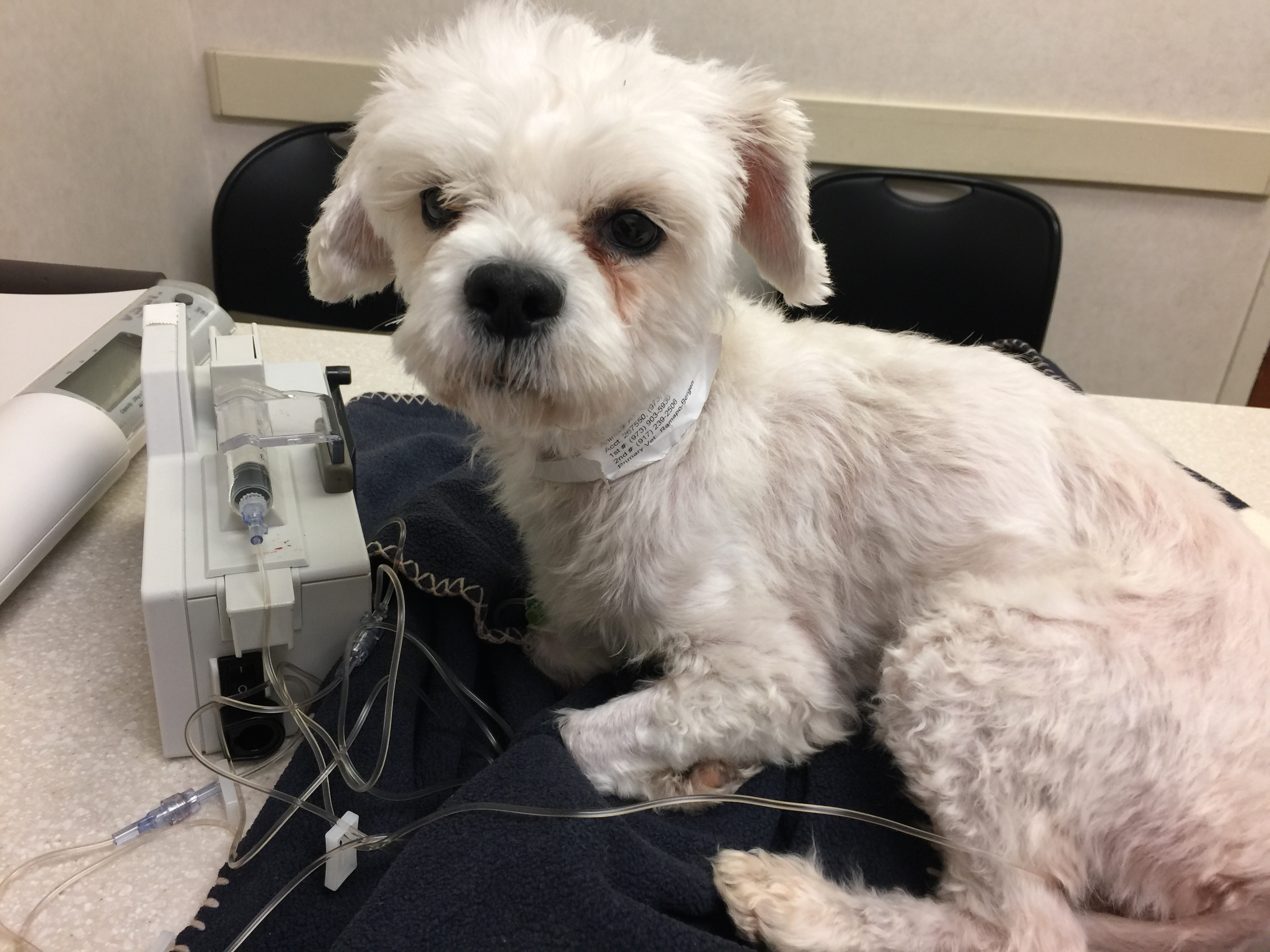 Fiona needs YOU as she fights for her happily ever after. 
We don't know where Fiona came from or how her life before RBARI was, but we are sure that life hasn't been going well for Fiona in recent years. And, unfortunately, now that she is finally safe, loved and cared for, Fiona is fighting for her life. 
Fiona was found as a stray. She was matted and covered in burns. Her mobility was limited due to the painful matting and long-term neglect. She had never been spayed, resulting in mammary tumors. After receiving life-saving surgery to remove the tumors and spay her, Fiona spiked a high fever and became extremely lethargic. She has been hospitalized since and is in critical condition. She is being treated for pneumonia, but she is not improving. Fiona's x-rays show cloudiness in her lungs, so the next step would be to do a tracheal wash and take a sample to determine the best course of treatment, as she just isn't responding. 
Sweet Fiona came to RBARI for a chance at a new life, and that is our promise to her. Rescue isn't fair, but it can be brutally unfair to the sweetest four-legged babies when they have to fight again and again for their lives even after finally finding kindness and love in their lives. 
YOU can help make all the difference in Fiona's life. Please help us keep our promise to Fiona, and make a donation today to our Betty Lou Fund to provide her with continued life-saving care. Fiona's stay at the hospital has been extended and very unexpected. But, we are here for her. Every day in the hospital is a huge expense for RBARI, but it's one step closer to getting Fiona on her way to a beautiful happy life!