Maple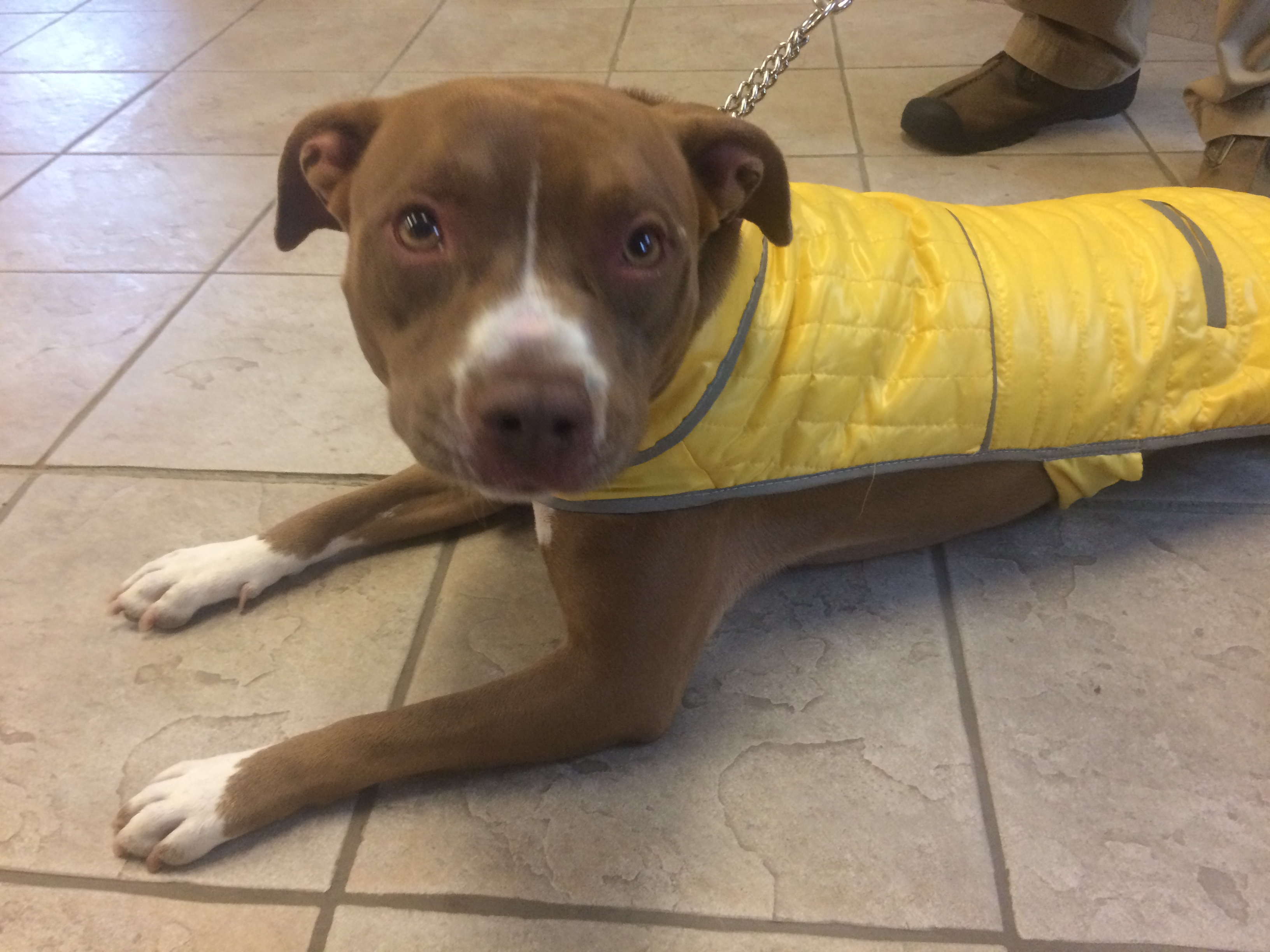 Pit Bulls and Pumpkins 2017 may be over, but our work never ends. Just 48 hours later, RBARI has two urgent cases, and we need your help to save Leaf and Maple. They are two beautiful Pit Bulls that have no chance at life without you - our amazing supporters.
Leaf has suffered horrible pain over the last year. An injured front leg, which easily could have been treated with antibiotics, was left untreated and infected by his "family." Over the course of the year, the infection festered and intensified, yet Leaf received no relief or care. Leaf attempted many times to run away from his East Orange home, and his owner kept reclaiming him, but he never received medical care. The last time Leaf escaped, his owner didn't come for him. Leaf was left homeless with a leg that was beyond repair and in incredible pain. 
Leaf's chances of rescue were slim, but we at RBARI only needed to glance at these heartbreaking photos to know that Leaf needed us. Leaf deserved a chance at a pain-free life and a family that was worth holding onto, and that is what he will find at RBARI. Unfortunately, the only option for Leaf is to amputate his leg, as the infection has caused damage beyond repair that is only causing him extreme pain. He is currently hospitalized awaiting surgery.
While Leaf awaited surgery, Maple was abandoned at a local inner-city shelter when she needed help the most. RBARI staff arrived to animal control only to find a gorgeous female Pit Bull throwing up in her kennel covered in bloody stool. She is suspected to have internal bleeding and was left to suffer as her owners surrendered her in this condition. Maple's owners said that she has been vomiting and had bloody diarrhea for a week, but they couldn't afford medical care. Upon seeing RBARI staff, Maple showed pure relief and gratitude. She immediately started kissing our staff, even as sick as she was. Maple was rushed to Oradell Animal Hospital where we are awaiting diagnostics to determine how we can help her. Maple is weak but has given nothing but love and thanks from the moment she was freed from her cage at the shelter. She hasn't stopped kissing everyone she sees, even in her grave condition. 
Leaf and Maple know suffering beyond what any of us want to imagine. But today, Leaf and Maple have learned kindness, gentle touch, relief from pain, and most of all, love. We need your help to keep our promise of a safe, pain-free life of care, safety and all the soft beds, toys, food and snuggles they so deserve.
YOU can help Leaf and Maple NOW by making a donation to our Betty Lou Fund to provide them both with immediate and life-saving care.
Pit Bulls are easily the most abused, misunderstood and exploited breed in the world, and as a shelter that celebrates the rescue of local dogs and embraces all breeds of dogs, RBARI is committed to rescuing Pit Bulls and educating our community about this very special breed. Please help us to save Leaf, Maple and so many others in desperate need of rescue and emergency relief and care.