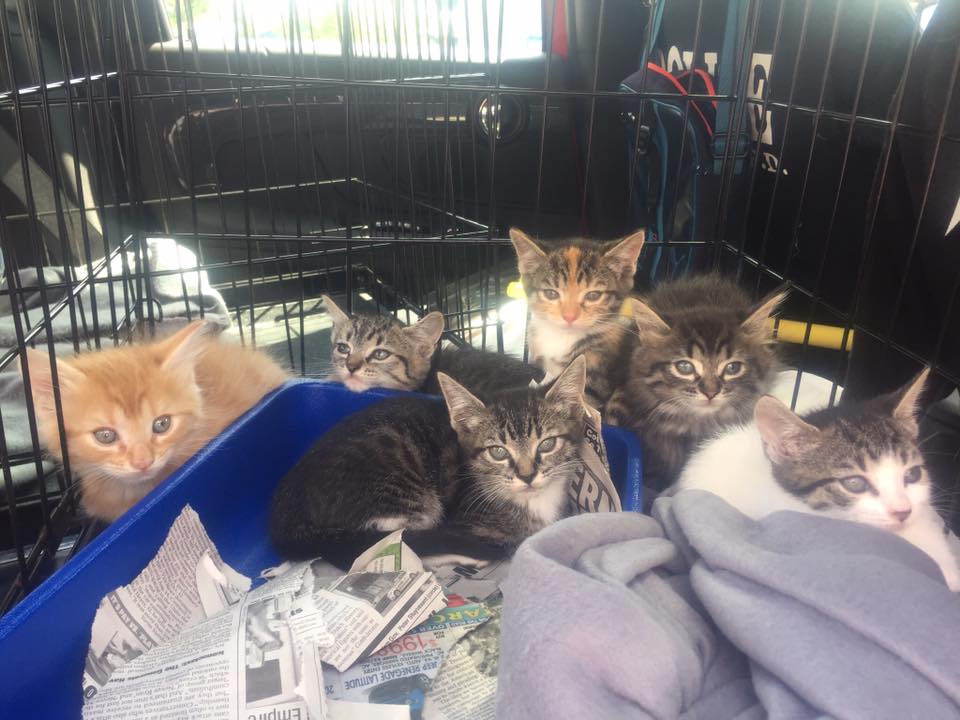 As the devastation of natural disasters around the nation continues to unfold, the Ramapo-Bergen Animal Refuge, Inc. would like to send our thoughts and prayers to all of those impacted. In times of natural disaster, we all search for ways to help, for the right role to play, and for a way to make a difference in the lives impacted. So, how can RBARI best support the animal welfare community in this time of rescue and recovery?
After much thought and discussion, RBARI has concluded that as the shelters and rescues in Northern New Jersey are filling to capacity in the wake of these storms, the most impactful way we can make a difference is to continue to do what we are best at. RBARI will continue to be committed to rescuing the animals in our community who need us most, taking on the critical medical and rescue cases that others cannot, receiving local surrenders and taking in dogs and cats in their final hours before being euthanized. To understand why this need is so critical, please take a moment to review 2016 New Jersey statistics with regards to animal control. The numbers are shocking.
We want to share with you some of the new intakes from RBARI, all rescued from increasingly overcrowded local shelters. Unfortunately, shelters that rely heavily on rescue are now hearing from rescue groups that they are unable to help because of high intake, so we are desperately trying to fill that need. Please click on the photo of Bobby, Matilda, Sienna, Sage, Eloise and Paige above or of Paulie below to learn more about them and some of their friends!
As local shelters reach maximum capacity, RBARI needs to be here to take the surrenders that others will not have room for or will have to euthanize due to overcrowding. We will need to be ready to pull dogs and cats who are facing being euthanized and those who are in desperate need of medical care to survive. As a rescue community, we are all in this together. We will continue to support our community and ensure that we can intake surrenders with nowhere else to go. We will continue to intake dogs and cats from local inner-city animal control facilities at maximum capacity, help with critical medical cases, and provide last minute reprieve for dogs and cats facing euthanasia due to lack of space.
As our community, how can you help? 
Adopt, foster and spread the word about the beautiful adoptable dogs and cats currently in need of homes through RBARI and so many other local rescues and shelters. If you cannot adopt, please share videos and photos of our adoptable animals from our Facebook and website to help us find forever homes. RBARI needs fosters to help temporarily home our dogs and cats, leaving room in the shelter for others in desperate need of rescue. We are collecting donations to support rescue efforts. Please contact us if you are interested in adoption or fostering!
Most importantly, we encourage you to do what you can during this time of great need in our country.  Please support those who are sheltering and taking dogs and cats, those helping on the ground in disaster zones, and those of us continuing to support our local communities as we all come together to save more lives.