Pluto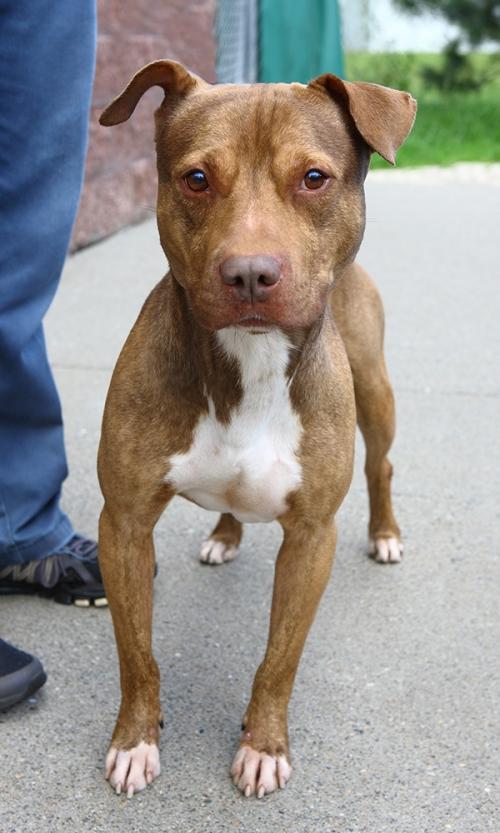 Pluto had a rough life and has never had the security of a permanent home. On top of that, our poor boy has a serious injury and needs surgery. Pluto has a torn meniscus and ACL and has been patiently waiting for surgery while struggling along on three legs. Pluto was surrendered to the Paterson pound because his owners "went away". Thankfully, Pluto is in the loving arms of RBARI where he will get all the love and care that he needs. His surgery was completed last month, and while he will have a long recovery, it will be worth it when he can finally run and play like he so deserves!
Pluto is a super sweet and friendly pup who craves the human attention he has never received. He is a small hound / pit mix at about 45 pounds who thinks he is a lap dog. Pluto is currently in a foster home for his recovery, but what he really needs is a furever home and family!
Click here to check out Pluto's adoption page!
Can't adopt Pluto, but want to help this beautiful boy find his happily ever after? Please consider making a donation to our Betty Lou Medical Fund. With YOUR help, we can help Pluto run free!