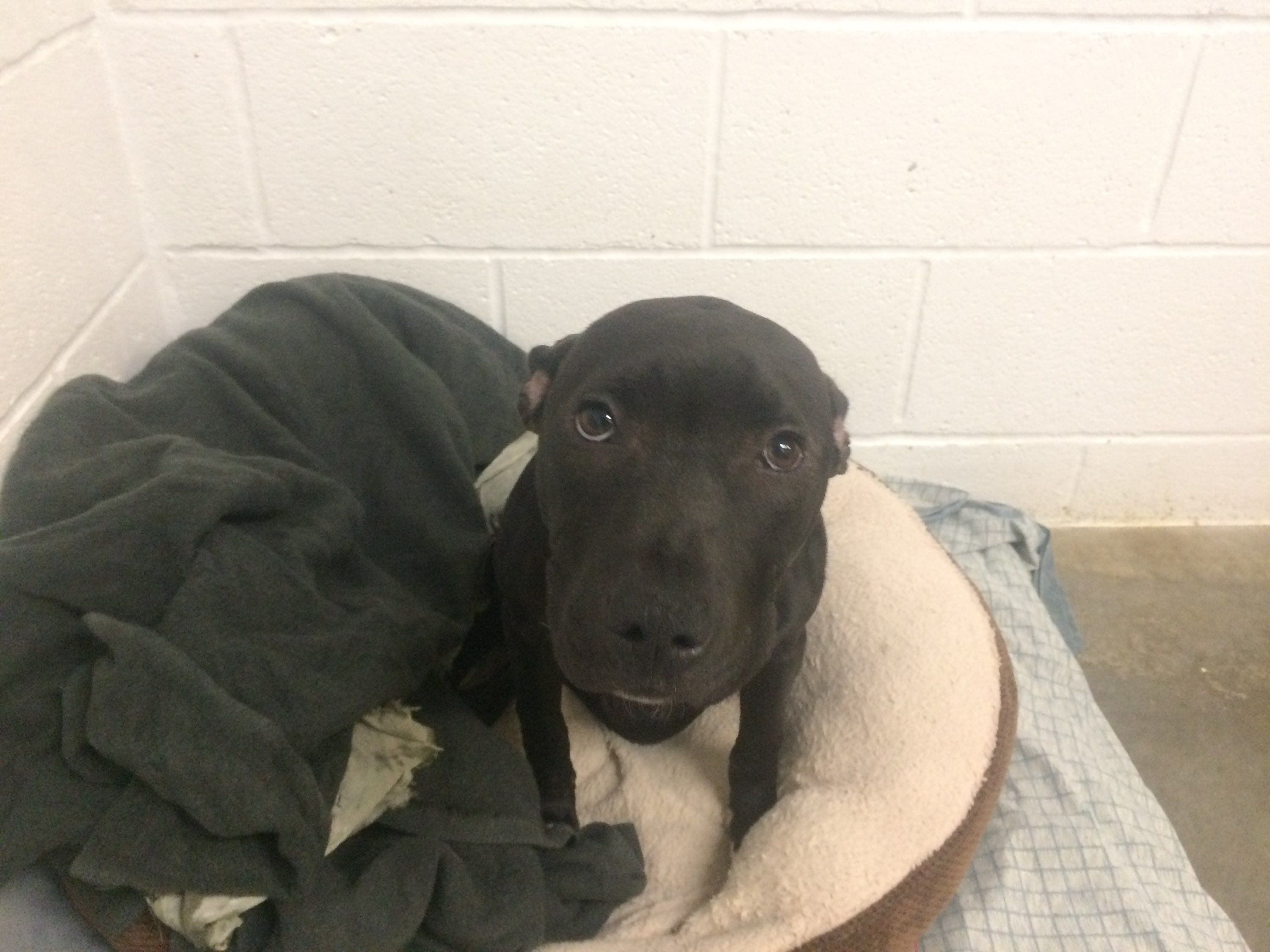 Avery
The holidays can be a difficult time for many of us. Imagine being a tiny puppy, lost and alone, too painful to walk or stand, just waiting, with no help in sight.
Help Avery with Rescues' Promise Fund where every gift is matched, up to $7,000!
Avery was due to spend her holiday alone in an overcrowded county shelter. She is a tiny girl, maybe 5 months old, and extremely sweet and submissive. Avery was found as a stray in frigid temperatures, not wanting to stand or walk. Both back legs are abnormal, painful and swollen. She can stand with effort, but it causes her great pain, so Avery mostly lies there, waiting for help.
When we saw these videos and images of Avery suffering, we couldn't turn away. We knew she needed a holiday miracle, and we knew just who to turn to for help during this special, but often trying, time of year. We knew we could turn to you, our incredible rescue angels.
Avery was in need of immediate specialized medical care to determine the cause of her pain. Through our partnership with Jersey Pits Rescue, we are now able to rescue more pit bulls like Avery, with a focus on those in urgent need of medical care, but we need support for their critical care in order to continue this program.
Avery's holiday miracle is coming – we have faith in that – and in our rescue community to join together and give this hopeless baby a chance at life.
Homeless dogs like Avery are in desperate need of life-changing care – which is why we are embarking on a new fund, Rescues' Promise Fund where every dollar you give will go directly to the essential needs of the animals. We are launching this fund with a $7,000 match for the holiday season!
Please consider a donation to Give Avery her Holiday Miracle. When you donate to the animals today, you will double the impact of your lifesaving gift with our exciting holiday matching opportunity.
With thanks, and wishing each of you a peaceful and joyful holiday season.