Paws In Hand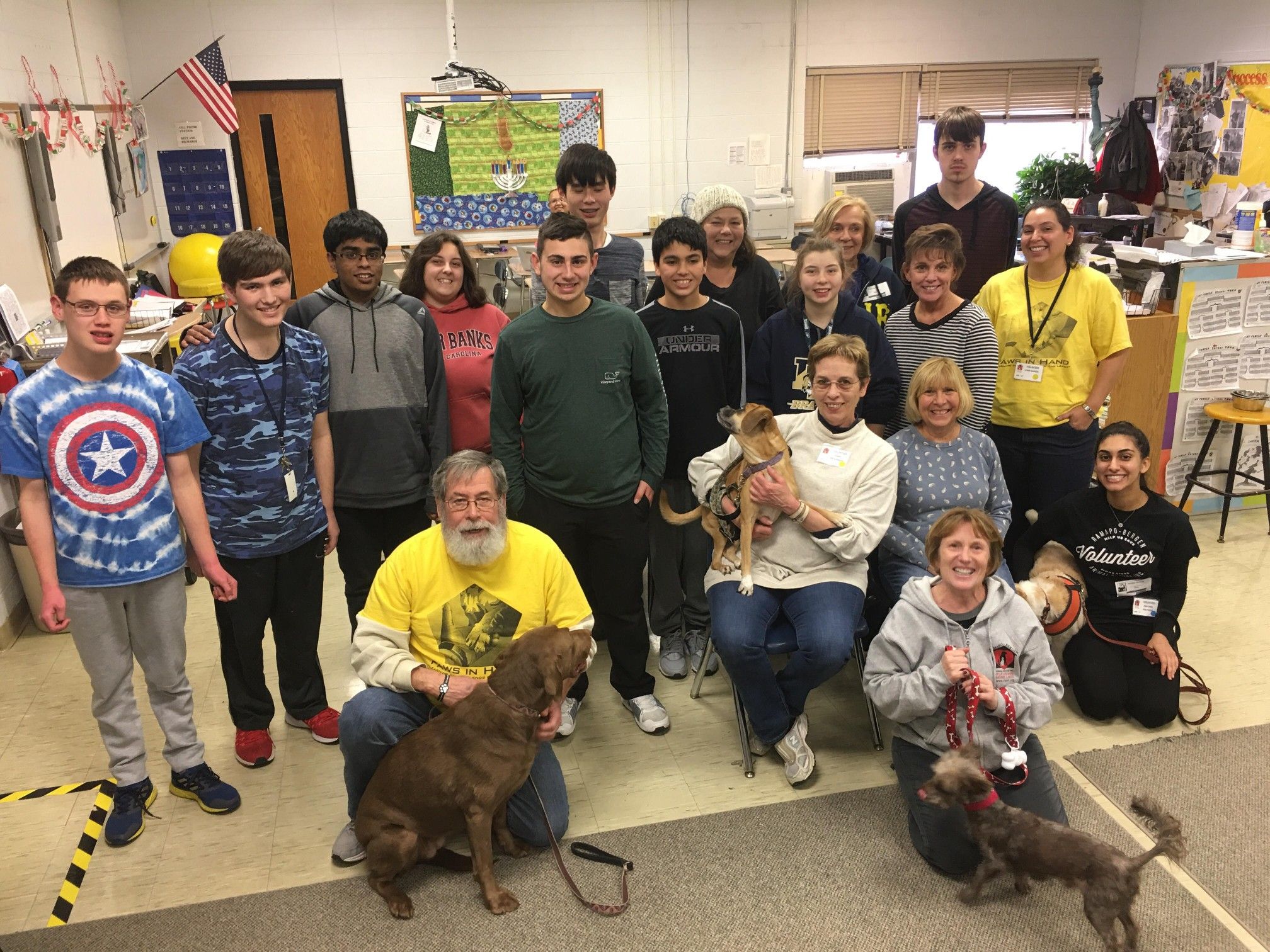 The Ramapo-Bergen Animal Refuge, Inc. Paws In Hand Program was founded with the goal of enriching the lives of children with special needs, educating them about animals, and teaching them how animals can help them lead fulfilling lives. Interaction with animals can increase a child's independence, improve social development and help their communication skills. Learning to bond with animals teaches kindness, even at an early age. It has also been proven that children of all ages benefit from animal interaction. Today, schools are engaging both dogs and cats to help children cope with stress, build self-esteem, and learn about responsibility and boundaries. RBARI supports schools of children with special needs by providing animals and education.
Adults can benefit from animal interaction too! Research has shown that veterans who suffer from Post-Traumatic Stress Disorder can better assimilate into daily life with an animal companion by their side, comforting them when they're in need. In the near future, RBARI hopes to help veterans through animal support programs.
For more information on Paws In Hand, please contact the shelter at 201-337-5180 or e-mail us at volunteeradmin@rbari.org.