Events/Fundraising Volunteer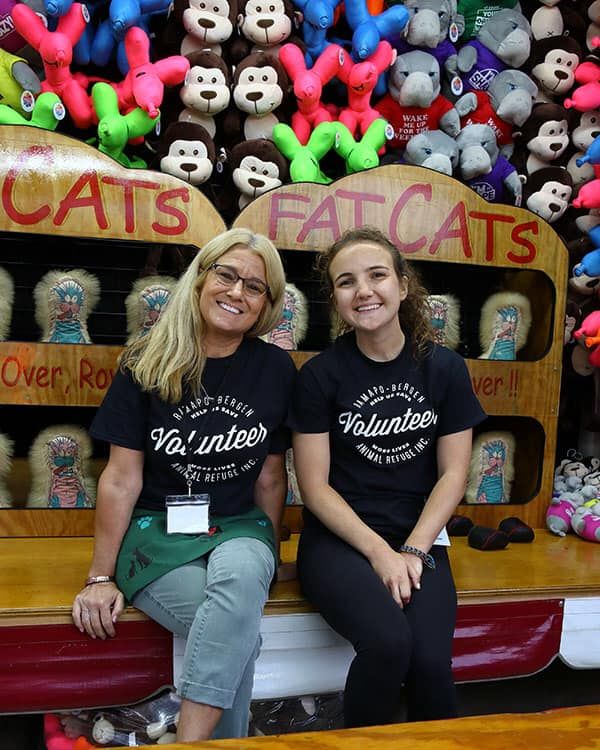 Events And Fundraising Volunteers
Are you interested in helping at RBARI's amazing events and fundraisers? Do you have a flexible schedule and are looking for ways to help RBARI and its animals? The Events/Fundraising pathway is great for volunteers interested in assisting with our on site and offsite events, our canister program, and other amazing fundraising efforts. 
Our volunteers assist with: 
Set-up and clean-up at events 
Selling merchandise and tickets
Help man our RBARI booth at our events and share information about our organization and our available animals 
Assist with outreach 
Canister Program
Be an animal handler or transport animals to and from events
Help transport supplies to events 
Canister Program: Do you know a local store who would be willing to have one of our RBARI canisters on their counter? Help RBARI by managing and transporting the canister to and from assigned store locations to the shelter. 
Main Fundraisers/Events: Join our fundraising team and learn more about ways you can help by attending our fundraising meetings (meeting dates to be announced)  
Whiskers and Tails 
Kit Tea
Tricky Tray
Pitbulls and Pumpkins
Oakland Carnival 
RBARI: Photos With Santa 
Events/Fundraising Volunteer Application:
If this is a match for you, click to apply (be back soon!)