PIT STOP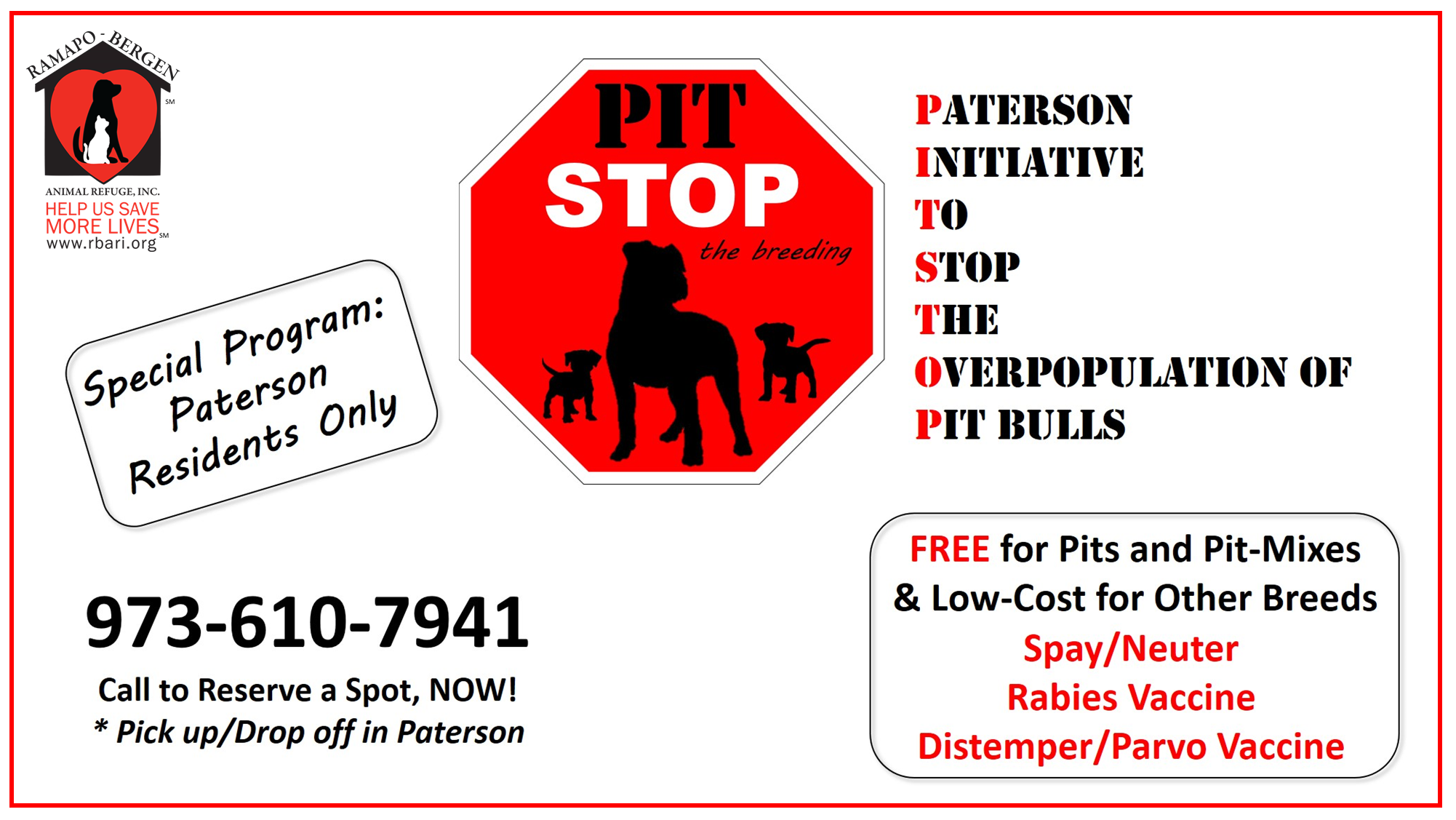 The Paterson Initiative To Stop The Overpopulation of Pit Bulls is a special program for Paterson residents only.
Call 973-610-7941 to reserve a spot!
*Pick-up / Drop-off in Paterson*
FREE for Pits and Pit-Mixes & Low-Cost for other breeds. 
Spay / Neuter / Rabies Vaccine / Distemper / Parvo Vaccine
If you would like to donate a spay or neuter for the Pit Stop program, click here!