You'll always know what's going on with our organization! Just bookmark this page and check back often for the latest programs and events.
RBARI can only authenticate and guarantee tickets sold directly by RBARI. Tickets purchased through other means may not be authentic and may not be able to be honored.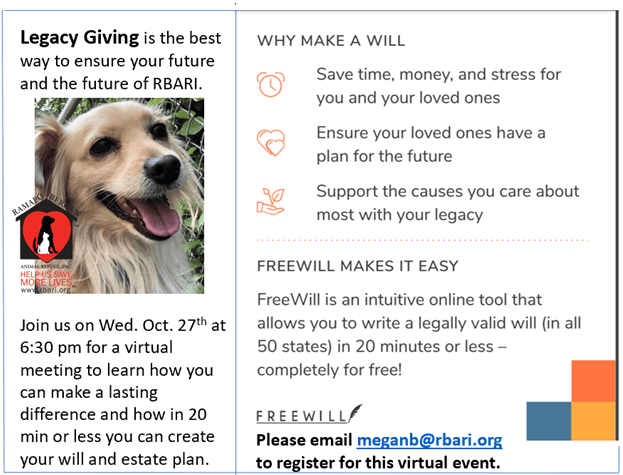 Legacy Giving is the best way to ensure your future and the future of RBARI. Join us on Wednesday, October 27th at 6:30pm for a virtual meeting to learn how you can make a lasting difference, and how in 20 minutes or less, you can create your will and estate plan.
Ramapo-Bergen Animal Refuge (EIN 22-6094179) sincerely thanks our donors & sponsors: