Share the Love @ Tons of Toys & Tons of Treasures!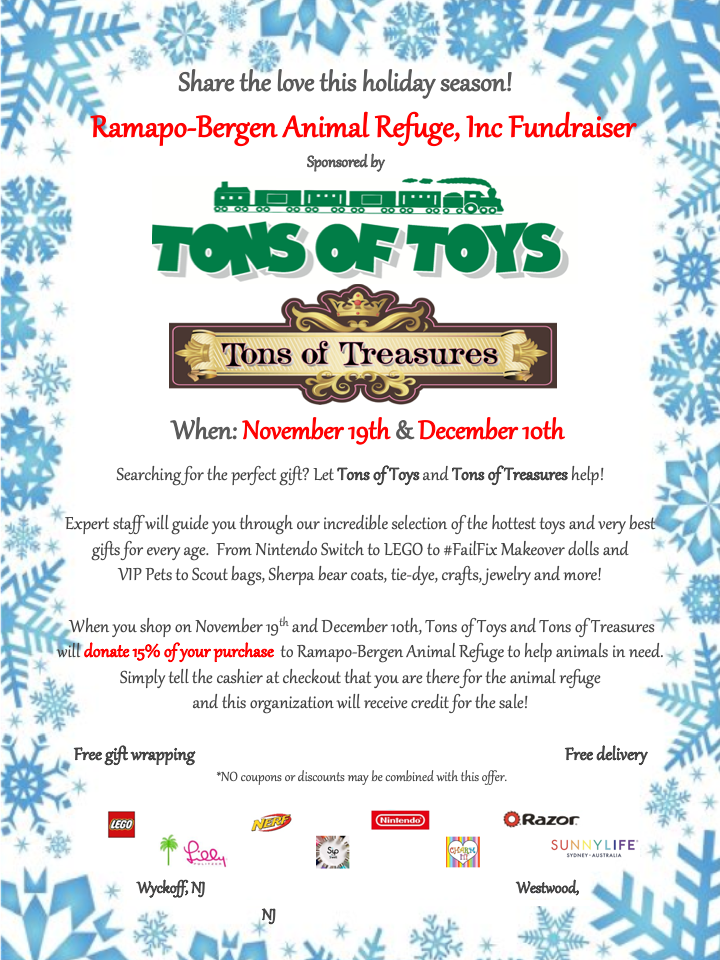 Tons of Toys and Tons of Treasures have graciously decided to give back to our shelter this holiday season.
On November 19th and December 10th, head down to either shop and support a small, local business while checking all the hottest toys of your Christmas lists! They will then give back to us 15% of any sales made - as long as you let them know you're there and shopping for RBARI!