Tiny Houses, Big Dreams
Help us meet our 10K Goal as you give the gift of home to homeless dogs in desperate need.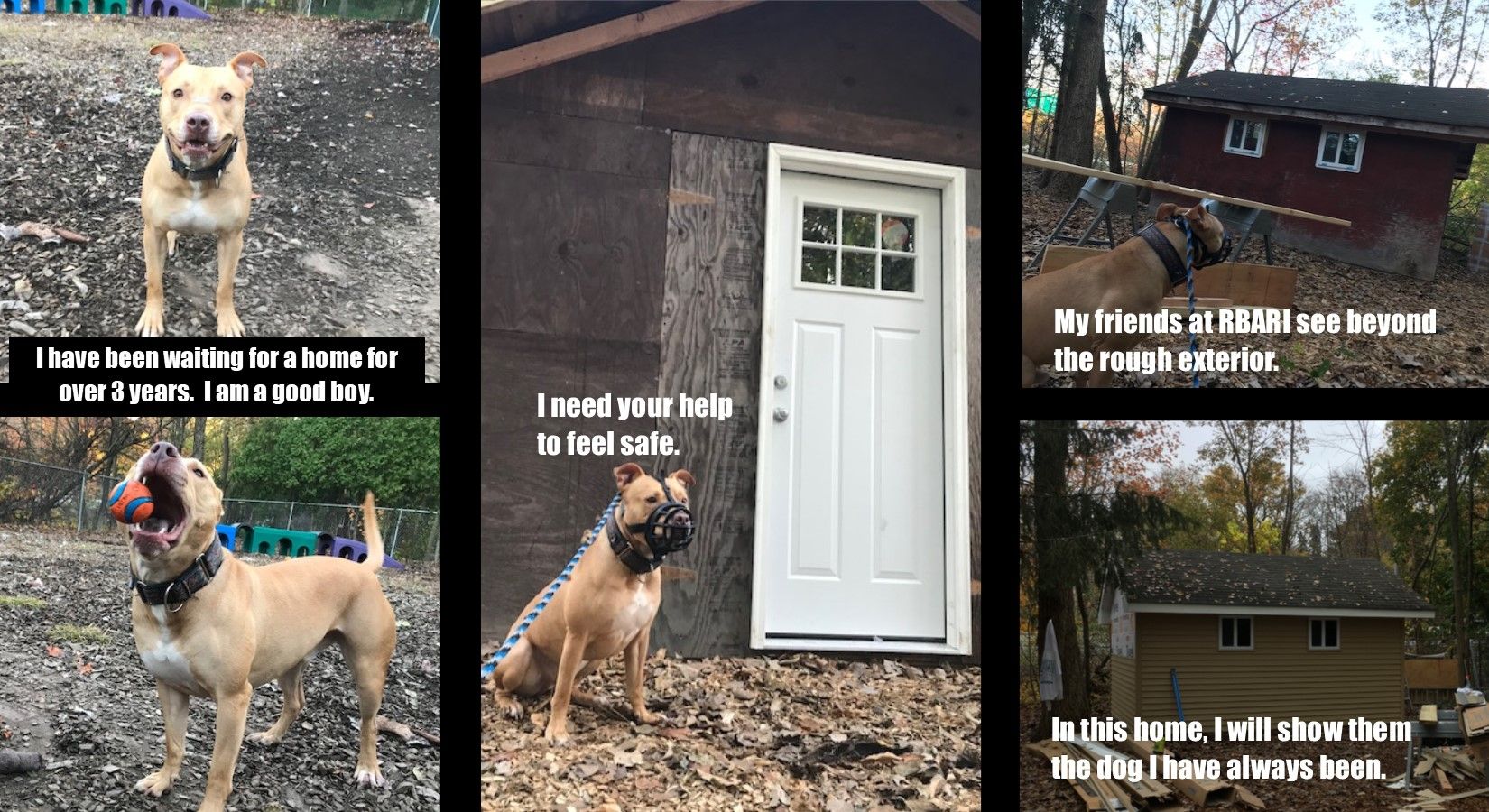 What if we told you that you have the incredible opportunity to support a revolutionary project to change the lives of homeless dogs, and that every dollar you donate right now will be matched, dollar for dollar, up to $10,000?
Meet Carter, our founding member of the "tiny house" program.  Like baby Tyler, Carter was rescued as a young pit bull from a dangerous neighborhood.  But, unlike Tyler, Carter's scars are now on the inside.  Please help us give this sweet, resilient dog a chance at "home."
Your gift today will help us to meet our 10K matching goal.  One match, two ways to give!  Please visit below to choose how every dollar you donate will be matched to change the lives of our dogs and the future of our shelter.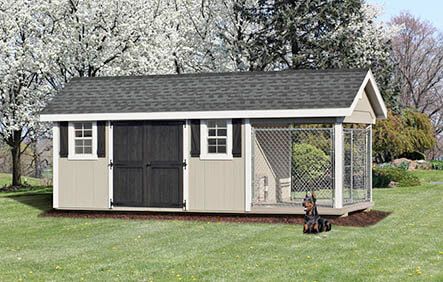 RBARI has undertaken an innovative strategy to transform the lives and adoptability of dogs that are at-risk or failing to thrive in the kennel environment.  We are constructing "tiny houses" to provide a miniature "at home" environment for these dogs in an effort to save more lives every day. Whether a tiny is house filled with a sweet mom with puppies, a dog recovering from a medical emergency, a dog who has endured a lifetime of abuse and cannot function in a shelter environment, a pack of adoring beagles who have suffered the unimaginable, or senior dogs who need a safe and quiet place to live until a home is found, your gift will open the doors to saving more lives. Our long term goal is to change the landscape of RBARI as we construct a total of 6 tiny houses on the property, but we need your help to make this dream a reality! 
This is a big story that can be best told through the animals living it.
This is Carter's story: 
It has been 3 years since Carter walked through the doors of RBARI with hopes of a short stay and a forever home.  Carter had been found following a woman home, seeking comfort in the only person who gave him a second glance.  He was alone and confused when he was brought to the shelter to find his home.  Sadly, his family never came.  No one could have imagined that this sensitive, gentle soul would still be here, years later, but shelter life took a toll on Carter.
Carter is a loving dog who bonds quickly and lives to make his person happy.  He loves to run, play and becomes a happy puppy all over again, especially with his doggy and human friends, but when confined in the shelter environment, Carter becomes scared and reactive, particularly fearful of male dogs. Carter has had a difficult life, and being a sensitive dog, this has left him vulnerable. Carter is a big, beautiful, proud dog that needs a fresh start.
It has been 3 long years since Carter has had a home of his own.  It is time to give Carter a home outside of the shelter and the chance for adoption into a family. We can only do this with your support of our tiny house 10K matching gift opportunity now through the end of the year.  
Carter was moved to a temporary, makeshift home in an office in our annex building, as he was not succeeding in the shelter.  Despite Carter's challenges, he has made substantial progress over the past several months, enrolled in our new training program.  Carter has done so well that he will be used to help train other dogs, as he can model behavior. 
The next step, the step we ultimately believe will best prepare Carter for finding his forever home, would be to move him into a tiny house to prepare for life outside the shelter. Carter will always need an experienced home and handler, but his progress thus far has made him adoptable, and when he has the full space, indoor and outdoor, of a tiny house, we expect him to flourish. 
We remain committed to all our animals for as long as it takes to find a forever home. Your gift, no matter what size, will change life for Carter, and the lives of every dog who walks through the doors to Carter's tiny house once he has graduated to a home and family of his own.
We have raised
$7,828.00
of our
$10,000.00
goal.
---