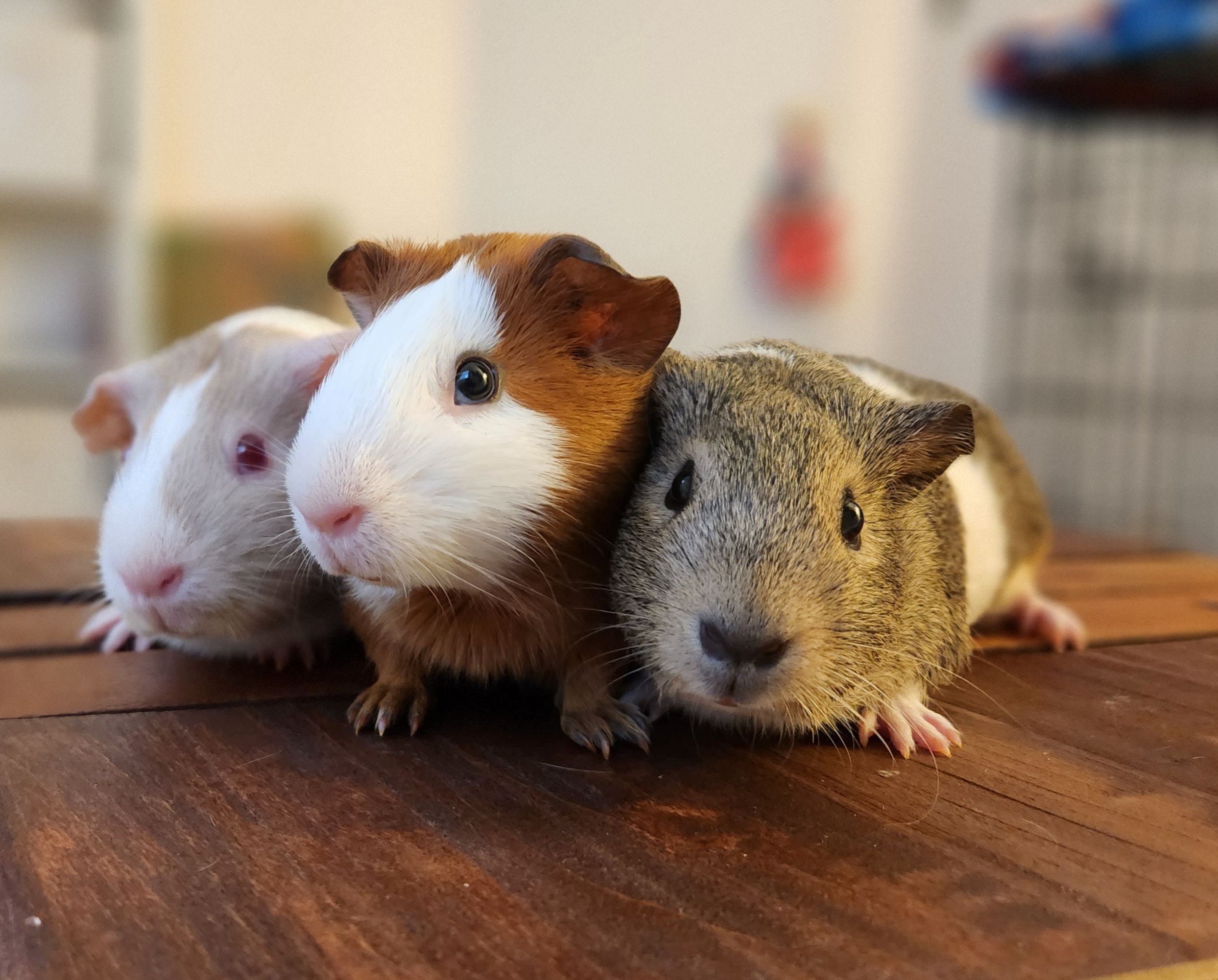 *Please read our "Before You Adopt A Small Animal" section for information on proper care, housing, feeding, and social requirements of small animals.*
View our available small animals below, and if you think they might be the right match, apply for them through their profile using our adoption software Adopets, and click the pink ADOPT ME button. Adopets makes it easy for you to track your adoption application each step of the way. If you are interested or wanting to apply for multiple animals, you will only need to fill out the application once, and after, go to our website and click ADOPT ME on any other small animals to be added to your Adopets inquiry.
*Not sure which animal to apply for? That's okay! Apply for multiple animals or the animal who looks like the best match for your family.*
Please note that the majority of small animals are very social in nature and often live in groups or pairs. RBARI will only adopt out Guinea Pigs in pairs or if you have a resident Guinea pig that you are looking for a housemate for. Rabbits in the wild live in large groups and like Guinea pigs are happiest when they have a companion or housemate. We prefer to adopt Rabbits in pairs or to a home with a resident Rabbit unless it has been shown in our care that they need to be the only one. 
Having questions or issues filling out the application? Click the pink "help center" button and chat live with Adopets support. If you have further questions or would like a status update on your application, please email adoptlove@rbari.org or call 201-337-5180 ex. 113.
Ramapo-Bergen Animal Refuge (EIN 22-6094179) sincerely thanks our donors & sponsors: