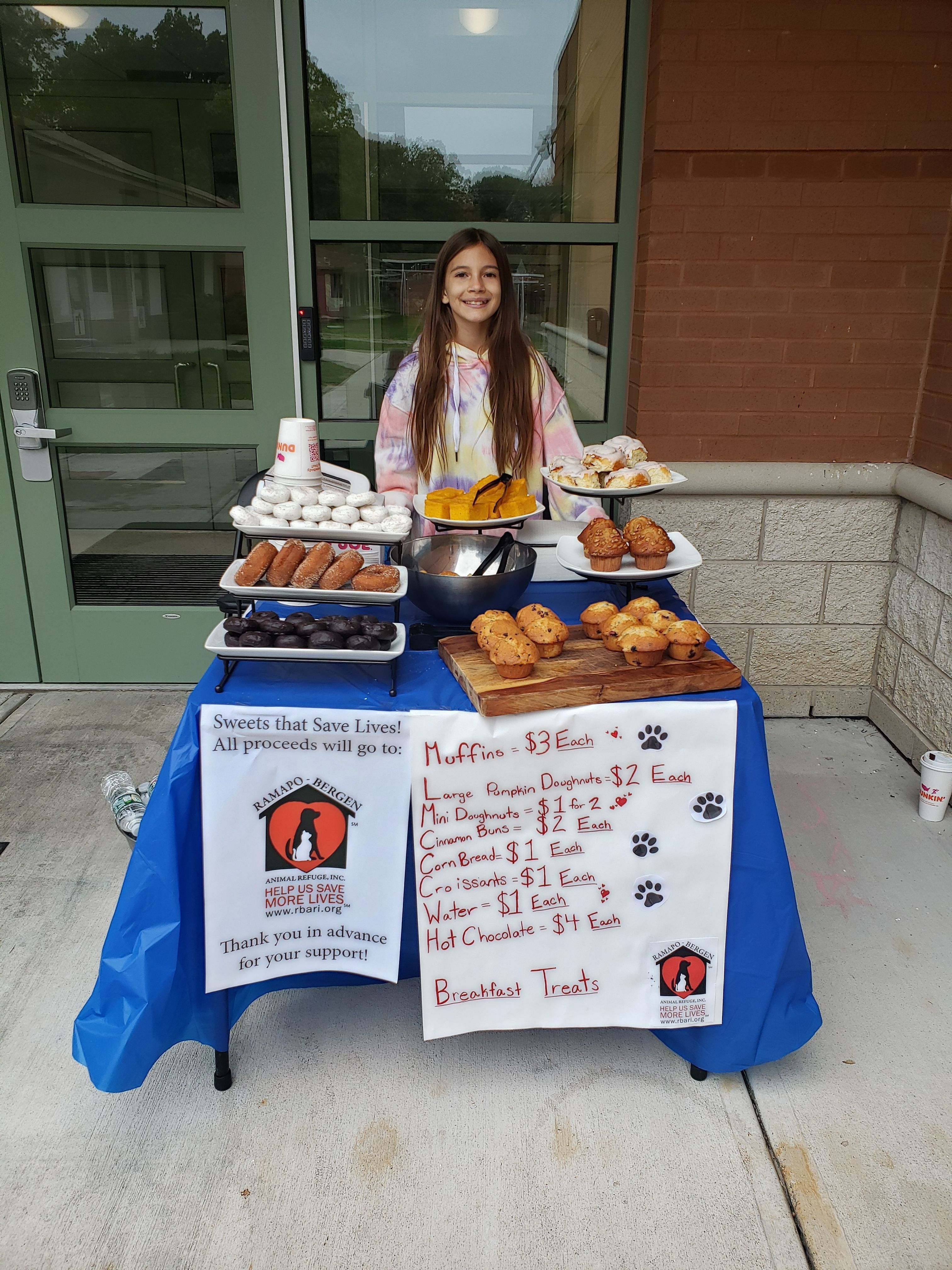 Thank you for thinking of volunteering your time for Ramapo-Bergen Animal Refuge, Inc. (RBARI)!
We are contacted by many amazing parents, schools, clubs, and troops, who are wanting to have their young animal-loving supporters come to our shelter. Due to liability and safety, we are sadly not able to accommodate volunteers under the age of 18 (with or without a parent) at the shelter. However, there are many ways that children can be involved with RBARI remotely and have a direct impact on the lives of the animals in our care!
Social Media
Use social media to help promote the shelter, our events, and the animals available for adoption. Even sharing one of our posts can go a long way to helping a pet find or home or provide necessary funding for vet care. Check out all of our social media links at the bottom of any page!
---
Hold a Facebook Fundraiser
With this link, you will easily be able to create a fundraiser for Ramapo-Bergen Animal Refuge. Click here to get started!
---
ResQWalk App
ResQwalk is a free mobile app (that you can download by clicking here on your phone!) that lets you raise money and resources for your favorite animal welfare organization, and all you have to do is walk! 
All you have to do is download the application, click the magnifying glass in the top right corner and type in Ramapo-Bergen Animal Refuge to choose it as their rescue to have donations go to. At the beginning of each walk, click start walk and at the bottom, make sure that RBARI is selected as the non-profit of choice, and just start going!
---
Write Letters For Our Shelter Animals
Create artwork accompanied by a letter written to potential cat and dog "parents" from the perspectives of our animals themselves.
---
Host a Bake Sale
Ask to set up a table at your school, sports events, school clubs, or group events, to sell homemade baked goods.
---
Donation Drive
A part of a club, group, or troop? Request to have a donation drive to benefit the animals at our shelter.
---
Yard Sale
Gather your family/community to host a yard sale where the proceeds would go to RBARI.
---
Birthdays
In addition, or in place of presents, you could ask for donations from our wish list!
---
Movie Night
Host a movie night at your house; having each "admission ticket" be a donation to our animals.
---
Coin Jar
A penny goes a long way! Keep an empty coin jar and have everyone at the end of the week, put in their spare change to donate.
---
Food Drives
Help our animals by collecting food from our wish list to help feed our cats and dogs!
---
Earn Through Chores
Ask your parents to donate your earnings from chores to our animals at RBARI!
---
School Fundraisers
Email our shelter at adoptlove@rbari.org for more information for RBARI fliers and other materials for your event!
---
Educate Your School, Family, and Friends
Help us promote and spread the message to adopt! There are many benefits of pet adoption, and educating your loved ones and community is the best way in helping us save more lives.
Thank you to our beautiful and dedicated community for creating such unbelievable projects and collecting goods and more for our animals!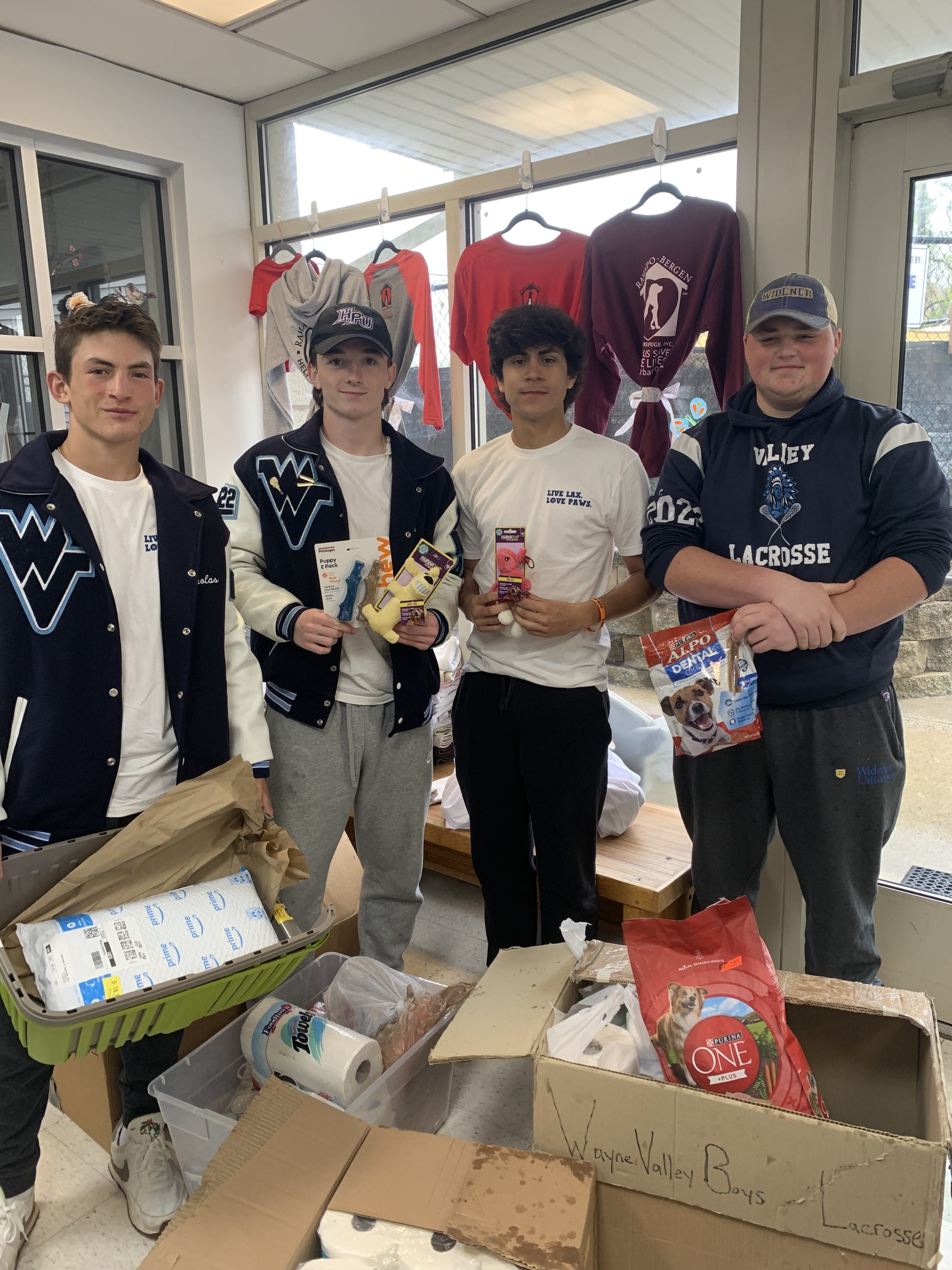 Ramapo-Bergen Animal Refuge (EIN 22-6094179) sincerely thanks our donors & sponsors: