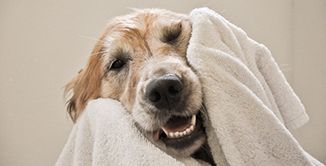 May I see the area where the dog will be groomed?
How long will the entire process take?
Will my dog be crated? If so, are all collars and harnesses removed?
How will my dog be dried?
Will my dog ever be left unattended on the groom table?
Are you equipped to accommodate seniors?
Will my dog always have the same groomer?
Ramapo-Bergen Animal Refuge (EIN 22-6094179) sincerely thanks our donors & sponsors: