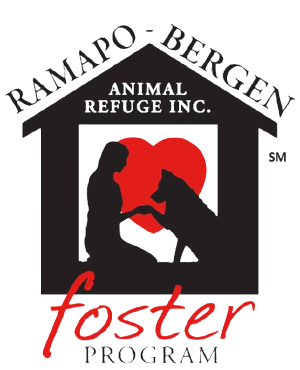 RBARI is looking for both cat/kitten and dog/puppy foster families.
Click on the appropriate foster application form below to apply!
Thank you for your interest in RBARI's lifesaving Foster Program! Every year, RBARI houses and rescues hundreds of cats and dogs. Though we have kennels and cages at the shelter for them to reside, we have many young and older animals that would benefit and thrive in a loving home, in addition to many medically or behaviorally needing animals who require a special person to give them the time, care, and patience to become ready for adoption. That is why we count and rely on our amazing foster families to be there when the animals need them most.
At this time, we are actively looking for fosters with the following experience or home type:
Experienced fosters for animals that require socialization or that can assist us in working with animals with behavioral needs

Fosters with experience working with bottle babies

Medical/hospice fosters (Those that assist us with animals that are elderly or require medication administration)

Ringworm Fosters: Have a room in their house to help us care for amazing and deserving animals that have mild and treatable skin infections

Fosters that have no other pets, or a floor/area of their house where our animals can be without exposure to other animals

Fosters with a quiet, all adult household

Fosters that have experience working with and being around large breed dogs
We provide our fosters with the medical care, food, and supplies needed, so that all that you are asked to provide is the loving home, time, and commitment to getting our animals ready for adoption. Fostering can last from a period of several days to a few weeks or months, depending on the situation. If you think you are able to provide a home for one of the animals with the above requirements, please fill out one of our applications above, or email foster@rbari.org for any questions.
Ramapo-Bergen Animal Refuge (EIN 22-6094179) sincerely thanks our donors & sponsors: