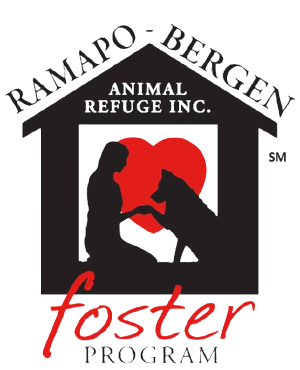 RBARI is looking for both cat/kitten and dog/puppy foster families.
Click on the appropriate foster application form below to apply!
Every year, during the spring and summer months, RBARI is overwhelmed with puppies and kittens. Some come to the shelter with their mothers, some are born at the shelter, and still are others are left with us, without mothers to care for them. These little guys need a lot of extra TLC (tender loving care!) - sometimes around the clock if they're going to survive to become happy, healthy adult pets. If you have extra time, an empty nest, or extra love to give, fostering can be an enormously rewarding experience. 
Homes are needed for shy, sickly, injured, pregnant or very young animals. You can choose to foster kittens, puppies, cats or dogs. Our young animals need lots of human contact to help develop necessary social skills. Some animals may need medication administered during their stay. Kittens/puppies that are too young to eat on their own need to be bottle fed every 2-4 hours (including through the night) depending on their age. This kind of special care can be demanding, but also life saving! And once they're strong and healthy, fosters are returned to the shelter and placed up for adoption so they can find their forever home.
You must have a separate room where the animal can be safely contained. We can provide a crate if necessary! Your time commitment is as needed and based on your availability. The shelter will provide all supplies as well as veterinary care. You'll also be given contact numbers in case of an emergency.
What can be more rewarding than helping a helpless animal flourish? Fostering can last from a period of several days to a few weeks or months, depending on the situation. All we ask is that you supply a safe home and TLC! While spring and summer are high-need months, we welcome your support all throughout the year.
---
Navigation
Ramapo-Bergen Animal Refuge (EIN 22-6094179) sincerely thanks our donors & sponsors: