Cat Kennel Volunteer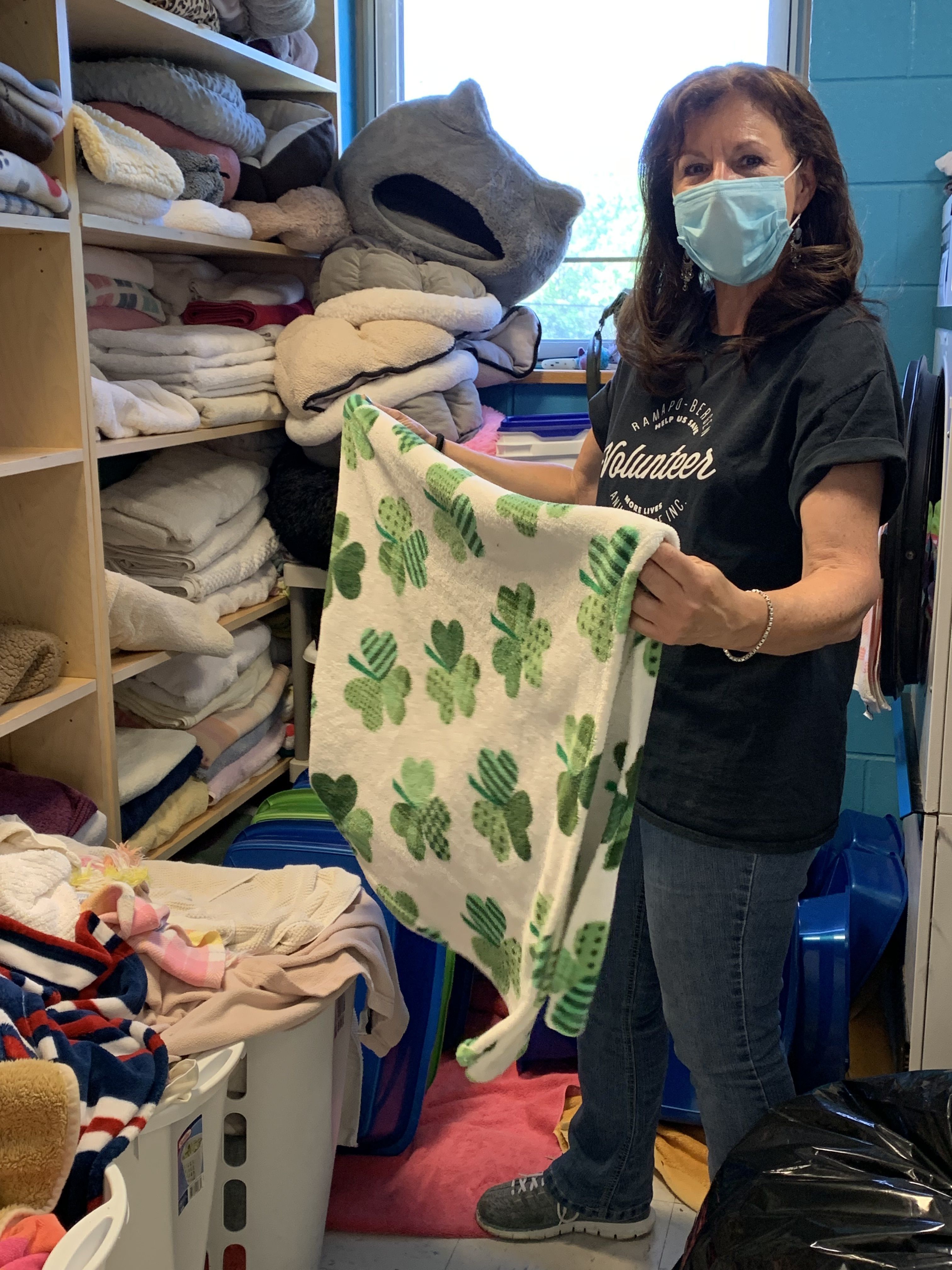 ⬅️ Back to Volunteer Application
Please look at the available shifts and volunteer job description below prior to filling out the application, to see if this opportunity would be a match for you!
Job Description:
RBARI Cat Kennel Volunteers assist staff in cleaning cat adoption areas, wash litter pans, bowls, cleaning cat cages, laundry, sweeping, mopping, and dispersing food. Volunteers help staff and volunteers put away donations and supplies and of course, assist our staff in providing compassionate care and socialization for our cats and kittens. 
Reports to: Cat Kennel Managers and Volunteer Manager
Requirements: Application overview, in person interview, and final interview with our Cat Kennel Manager to see if you are able to fill one of our available shifts. 
Tasks:
Check in with staff for updated information and special instructions about the cats/kittens before starting your volunteer shift 
Morning shift volunteers will assist cat kennel staff with cleaning cat cages and performing other routine morning cleaning. 
Afternoon shifts will assist cat kennel staff with washing litter pans, doing laundry, dishes, and other cleaning and essential tasks. 
Volunteers will:
Wash and sanitize hands in between each animal. 
Follow cleaning guidelines and protocols to ensure all areas of the Cattery are cleaned properly, including: cleaning and disinfecting occupied and unoccupied cat cages, sweeping and mopping floors, doing the laundry, washing and disinfecting litter boxes
Check the washer and dryer, and switch loads when they are complete. 
Sweep up spilled food, refill water, and change dirty litter boxes throughout the day
Other general cleaning and maintenance tasks. 
Basic skills:
Must be able to read, write, listen and communicate effectively.
Must be able to follow established instructions and safety/cleaning protocols at all times
Must be able to work effectively with staff and other volunteers. 
Experience/comfortability working with cats and kittens (all necessary training will be provided).
Physical Requirements:
Must be able to stand for long periods of time
Must be able to bend at the waist and knee and carry 30 lbs.
Must be able to safely and compassionately interact with our cats and kittens
Work Environment:
Exposure to potential hazards including animal waste, disinfectants, high levels of noise, potential for animal bites and scratches, diseases that can be transmitted from animals to people.
Time Commitment: Reliably able to commit to at least one 2-3 hour recurring shift a week. Will alert the Cat Kennel Manager or Volunteer Manager if you are not able to make your shift.
Dress Code: Volunteer name badge, volunteer t-shirt, rubber sole, closed-toed/heel shoes, and long pants. (Volunteer t-shirt to be given after the first three weeks of attendance)
Shift Openings: 
Ramapo-Bergen Animal Refuge (EIN 22-6094179) sincerely thanks our donors & sponsors: