Sydney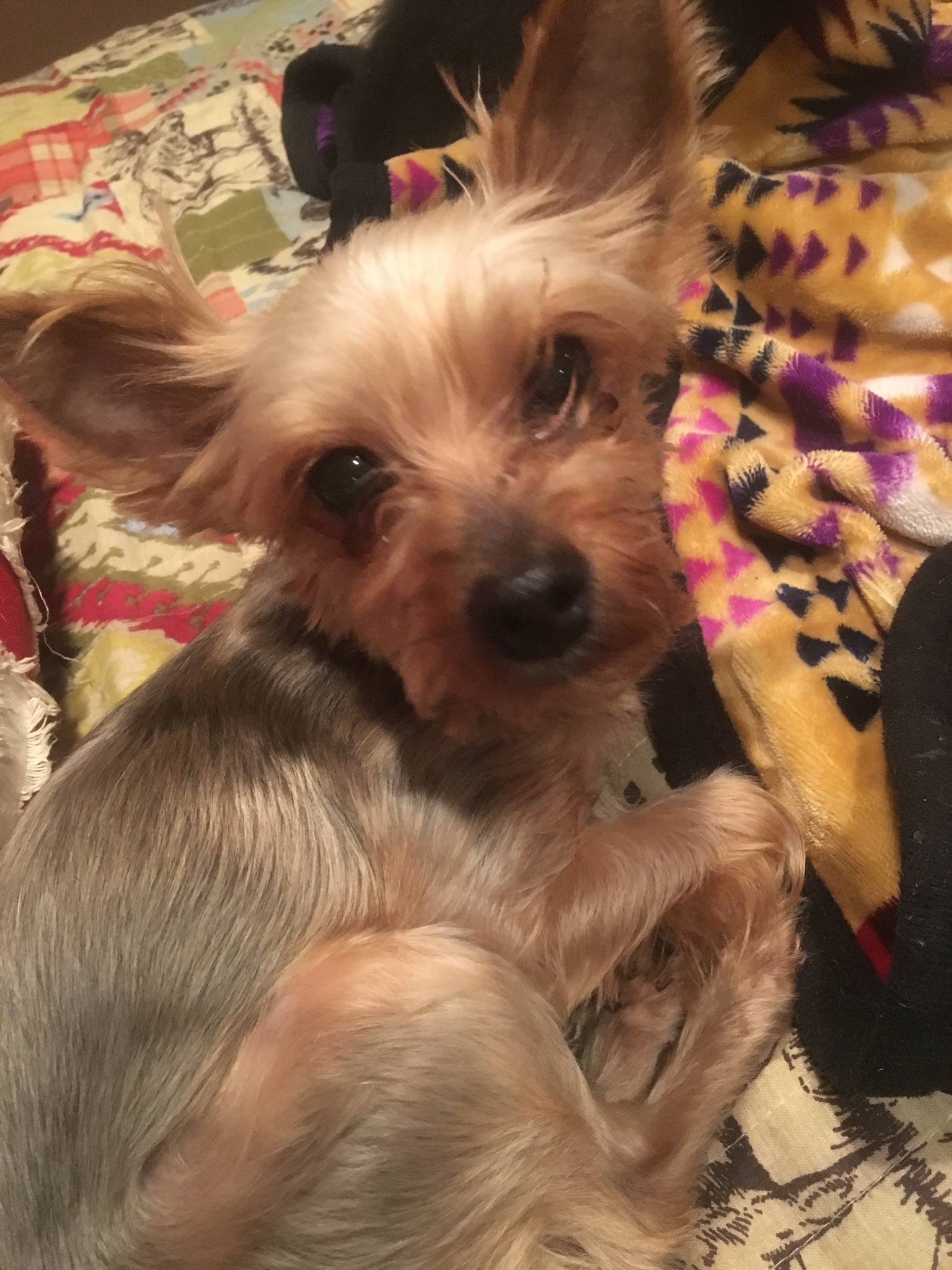 When the staff at Ramapo-Bergen Animal Refuge heard that a tiny dog was thrown out of the window of a car on the Bronx River Parkway, we sprung to action.  Thanks to the kind and brave firemen of the FDNY Engine 63, Ladder 39 and Battalion 15, this tiny Yorkie now called "Sydney" was rescued and brought to safety at RBARI. Sydney has gone from a neglected, scared dog hidden by painful mats to a happy, loving little superstar helping to raise awareness about animal abuse.
Sydney was hospitalized at Oradell Animal Hospital and treated for her injuries. It wasn't until her painful mats were removed that doctors could fully examine her, including x-rays and ultrasound, to ensure that there were no broken bones or internal injuries. Amazingly, it seemed that her matting acted as a cushion from the fall. Considering the life that Sydney had led up until this point, she certainly deserved this miracle rescue.
Sydney was shaking and terrified upon arrival to the hospital, but only moments later, she curled up in the lap of Frannie, our Volunteer Coordinator, and breathed a huge sigh of relief. Sydney was treated for minor lacerations and will need follow up care to address the effects of years of neglect of her body, but amazingly Sydney suffered no major injuries from her trauma. After her release from the hospital, it was only natural that Sydney went home with Frannie, who is fostering her along with her crew of senior and small dog rescues. Sydney is truly flourishing and would very much benefit from a foster home where she can receive more individualized care and attention. She is seeking her forever home, but because she needs some medical care, we are looking to find a "foster with intent to adopt" home for Sydney. For now, she is happily curled up in a soft bed with all of her new friends.
UPDATE: Sydney has found her forever home!