Paws-In-Hand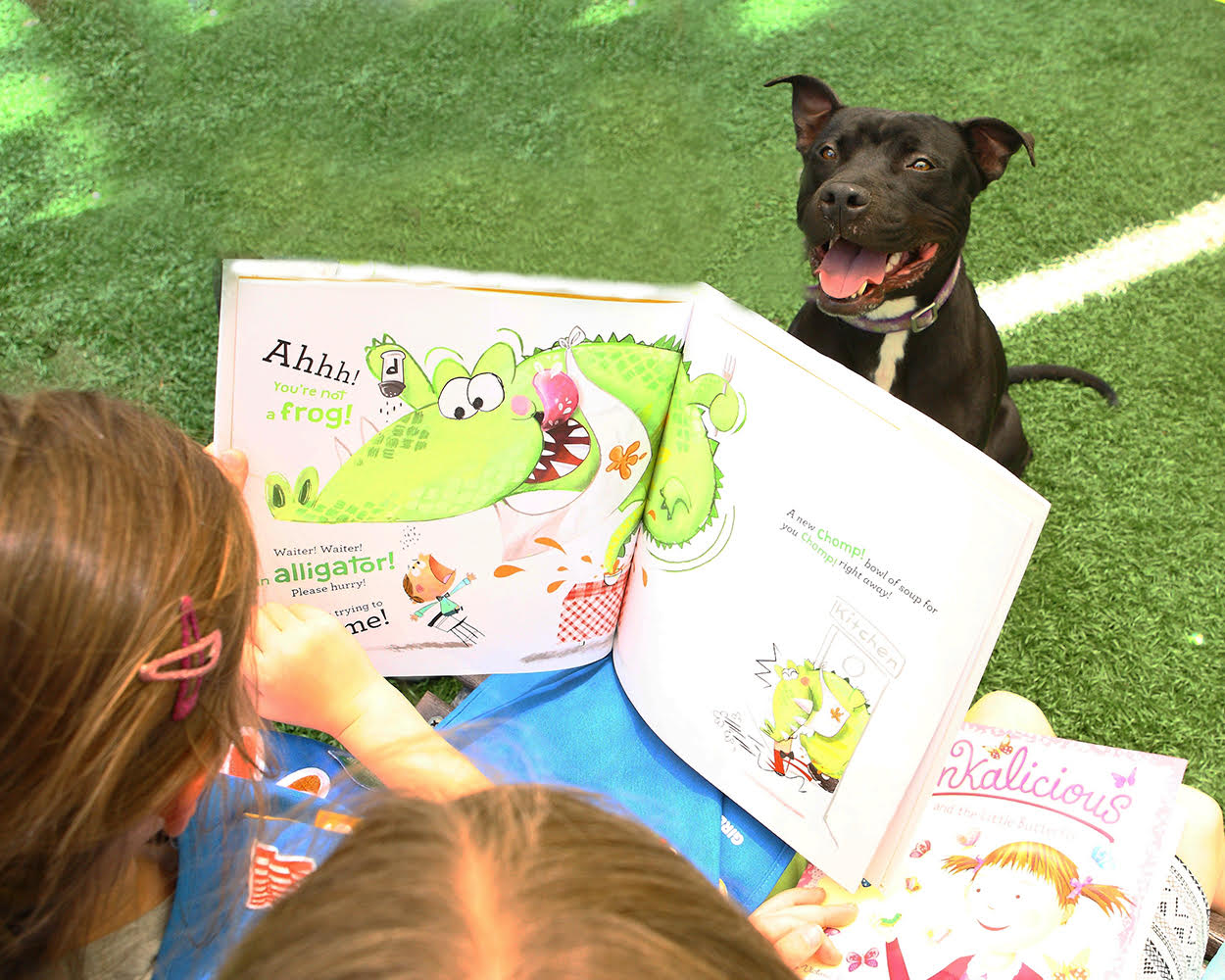 Paws-in-Hand is an innovative program at RBARI that links rescue, shelter dogs and pet therapy through training our rescue dogs to perform community outreach in local schools and beyond. Paws has flourished in the past year with the help of dedicated volunteers and amazing RBARI rescue dogs and cats, as well as alumni.  Most recently, we held a Reading to Rescue program that incorporated both dogs and cats. Local groups, like our visit from the Girl Scouts this month, join our RBARI dogs and cats and spend an hour reading to them. This is such a special time for our dogs and cats to get individual attention and experience the innocent compassion of children.
Paws is truly a unique program that benefits both community and the rescued animals at RBARI. Paws was founded with the goal of enriching the lives of children with special needs, educating them about animals, and teaching them how animals can help them lead fulfilling lives. This innovative shelter program is transforming the lives of children in the community, as well as the lives of the dogs and cats that are lucky enough to spend time weekly with the children. These animals are adopted out quickly because we can show the public how gentle they are with children of all ages and needs.
As our program grows, we need more volunteers and RBARI alumni rescues to join us! All volunteers and alumni RBARI animals are welcome. We are also seeking to train and certify some of our amazing RBARI dogs as therapy dogs! Please contact frannied@rbari.org to volunteer for this life-changing program. Visit our website to make a donation for Paws today!