B&G Fit x RBARI June Field Day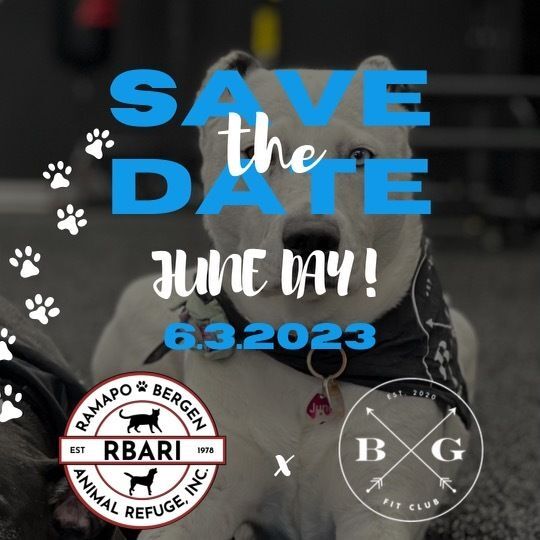 Save the date for June Day!
To learn more, participate, and sign up, as well as find out how to get an exclusive June Day tee, message us at B&G Fit on on Facebook or Instagram.
The B&G Fit team & RBARI would love for you to join us on June 3rd for June Day.
We are hosting this event to raise awareness for RBARI while commemorating B&G mascot (and former resident 'gym dog'), June, a beloved rescue, who passed away, through a fun filled 'field day' competition.
The Fitness Field day games will be physical activities that will take place inside B&G studio as well as outdoors!
We will have food trucks & vendors so tell your friends and family to come cheer you on while participating in the events!
-Teams to include 4 participants (adults and children 10+ are welcome)
-$100 per team/ $25/pp
-50% of proceeds to be donated to RBARI!
Ramapo-Bergen Animal Refuge (EIN 22-6094179) sincerely thanks our donors & sponsors: